Quickies: Bad Bunny, John Legend, Christina Aguilera, BeBe Rexha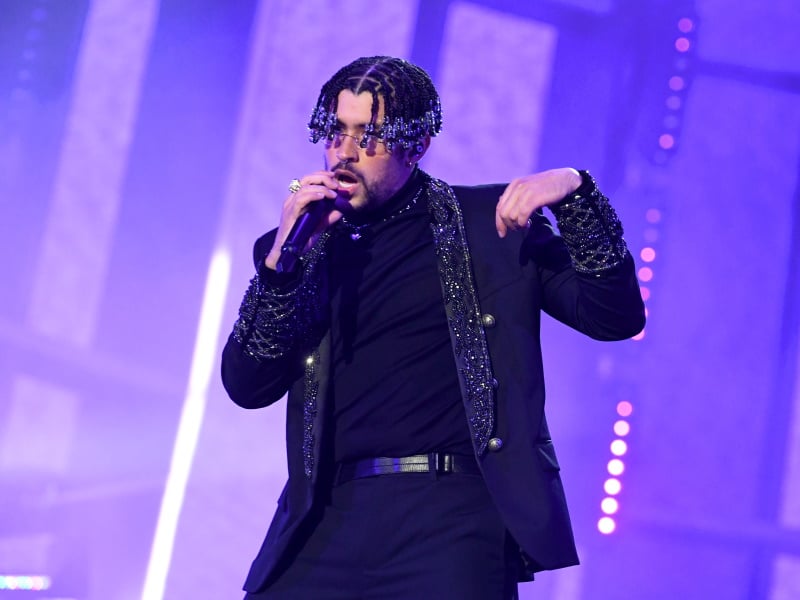 John Legend has added a few songs and released a solo piano version of his most recent album, Legend. Additional songs include renditions of Simon & Garfunkel's "Bridge Over Troubled Water" and Sade's "By Your Side." To celebrate its release, Legend will perform two special solo shows at Walt Disney Concert Hall in Los Angeles on February 13th and February 14th.
Bad Bunny and Christina Aguilera will be the recipients of awards at next month's GLADD ceremony in Los Angeles. Bad Bunny will pick up the annual Vanguard Award, which is presented to allies who have made a significant difference in promoting acceptance of LGBTQ people and issues. Aguilera will receive the Advocate For Change award, given to a person who, through their work, has changed the game for LGBTQ people around the world.
Bebe Rexha has announced her next single, "Heart Wants What It Wants." Last week she teased it with a short clip of her singing along to the track. Then on Wednesday (2-8) she revealed the release date as February 17.