Quickies: Dua Lipa, RM, + Camila Cabello!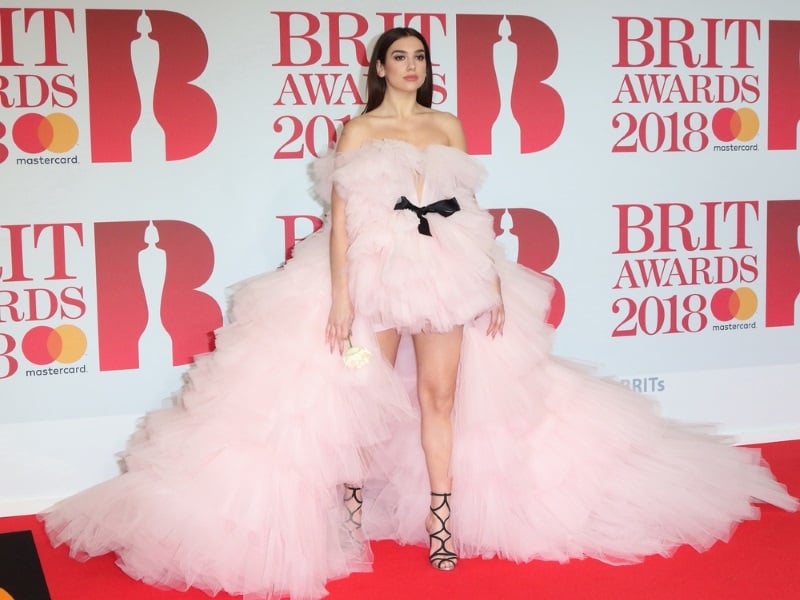 DUA LIPA PAYS TRIBUTE TO ELTON JOHN: Dua Lipa paid tribute to her "Cold Heart" collaborator, Elton John following his concert Sunday (Nov. 20th) night. The singer wrote on Instagram Monday (November 21st), "To my most magical friend @eltonjohn thank you for keeping the dream alive!!! It was an honour, a privilege and a joy to share the stage with you last night on your last show at the Dodgers Stadium. Thank you for everything, forever and always. I love you!!!"
RM'S NEW ALBUM TO DOCUMENT HIS TWENTIES: RM is getting ready to drop his first solo album, Indigo. The BTS rapper shared a film teaser for the project Tuesday (November 22nd), which gave fans a look at his forthcoming LP. According to the clip, the album due to be released in December, will serve as "an archive of his twenties."
CAMILA CABELLO MOCKS HER PRONOUNCIATION OF 'CHRISTMAS': Camila Cabello poked fun at her pronounciation of "Christmas" in a new TikTok. In the recent clip, she pretended to be a vocal coach attempting to correct the way she sang "I'll be Home For Christmas" in the PBS Holiday Special In Performance at the White House: Spirit of the Season. The video shows the "Bam Bam" singer repeatedly trying to say "Christmas" but saying "Quismois" over and over.