Quickies: Jung Kook, Ariana Grande + Post Malone!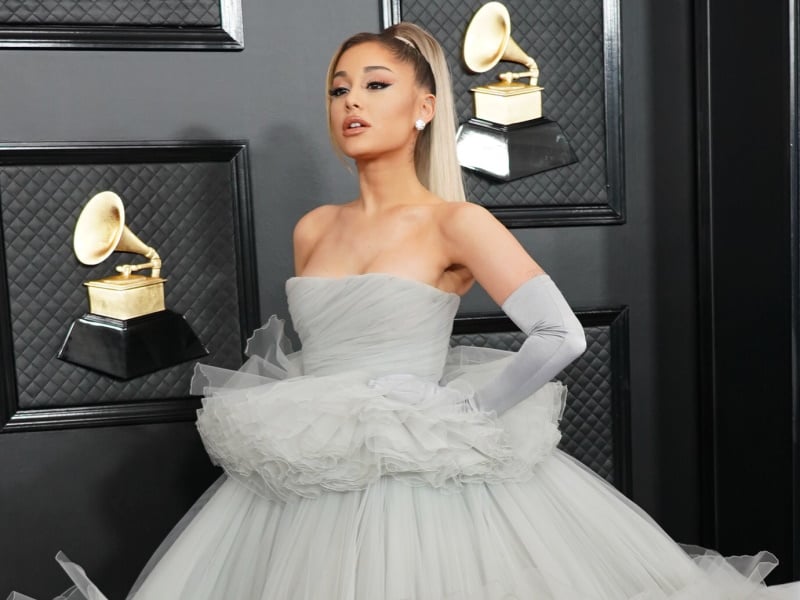 JUNG KOOK DEBUTS 'DREAMERS' AT WORLD CUP: Jung Kook has dropped a new single as part of the 2022 FIFA World Cup soundtrack. The BTS singer debuted his newest track, "Dreamers" during the Opening Ceremony of the 2022 World Cup in Quatar. On Sunday (November 20th). According to his label, BigHit Music, the video will be released Tuesday (November 22nd) on FIFA's official YouTube Channel.
ARIANA GRANDE SHOWS OFF NEW BLONDE HAIR: Ariana Grande is showing off her new blonde 'do in a perfume ad. The 29-year-old singer can be seen rocking wavy pigtails on Instagram, where she introduced the December 1st launch of her line's new Mod Vanilla and Mod Blush fragrance duo. Grande recently ditched her dark hair for her upcoming role as Glinda in the Wicked movie.
POST MALONE DROPS $500K ON PINKY RING: Post Malone has dropped half a million dollars on a new pinky ring. TMZ reports that the rapper just picked up the latest addition to his jewelry collection – with 23 carats worth of diamonds – from Angel City Jewelers. According to an Instagram post from the shop, the "rockstar" ring features a five-carat emerald cut center stone at its center.