QUICKIES: Selena Gomez, Harry Styles, Jin + More!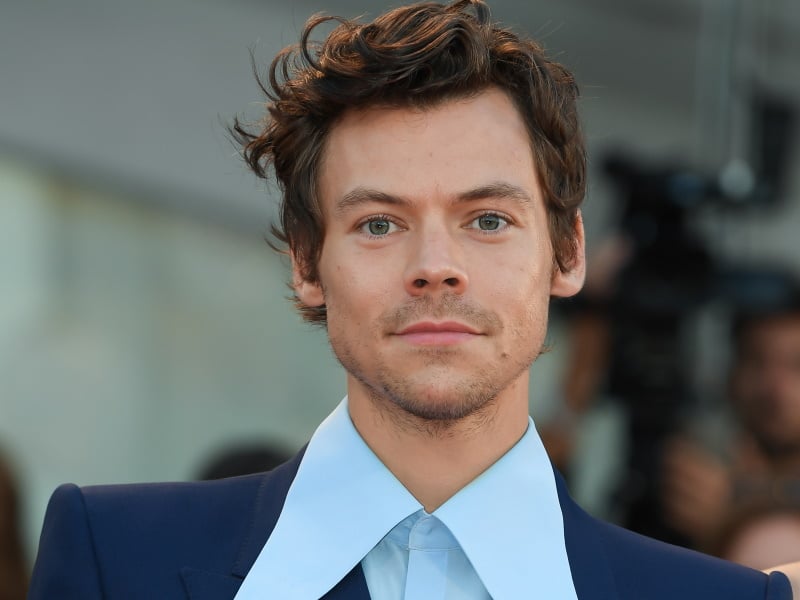 SELENA GOMEZ ON WHY SHE DIDN'T MENTION FRANCIA RAISAS IN HER 'ROLLING STONE' INTERVIEW: Selena Gomez told Rolling Stone last week that Taylor Swift is her only friend in the industry, but what about Francia Raisas? The 34-year-old actress has been friends with Gomez for 15 years and famously donated a kidney to the Rare Beauty founder. According to US Magazine, Raisa commented with "Interesting" underneath a post highlighting the Rolling Stone quote. The Only Murders In The Building actress responded to a TikTok video of Stephanie Tleiji explaining the perceived drama between the two performers. Gomez wrote, "Sorry I didn't mention every person I know."
JIN IS READY TO ENLIST: Jin is reportedly looking to cancel the postponement of his military enlistment. According to Seoul-based Yonhap News Agency, the BTS singer no longer wishes to delay his mandatory military service until the end of the year. Last month, Big Hit Music announced that all members of the K-pop group would accept their military duties, with Jin, who turns 30 this year, being the first.
HARRY STYLES POSTPONES MORE LA CONCERT DATES: Harry Styles has postponed more Los Angeles concert dates because of the flu. The singer wrote in his Instagram Story, "Towards the end of the show on Wednesday I started feeling ill and I've been in bed with the flu ever since. I've been doing everything I can to be able to sing tonight, but I'm leaving the doctor now and I'm devastated that it's just not possible. Until very recently I haven't had to postpone a show due to illness in the 12 years I've been touring." Styles added that his Kia Forum concerts on Nov. 5th, 6th and 7th are postponed until Jan. 26th, 27th and 29th in 2023.