Quinton Aaron, Sandra Bullock, Stevie Nicks + More!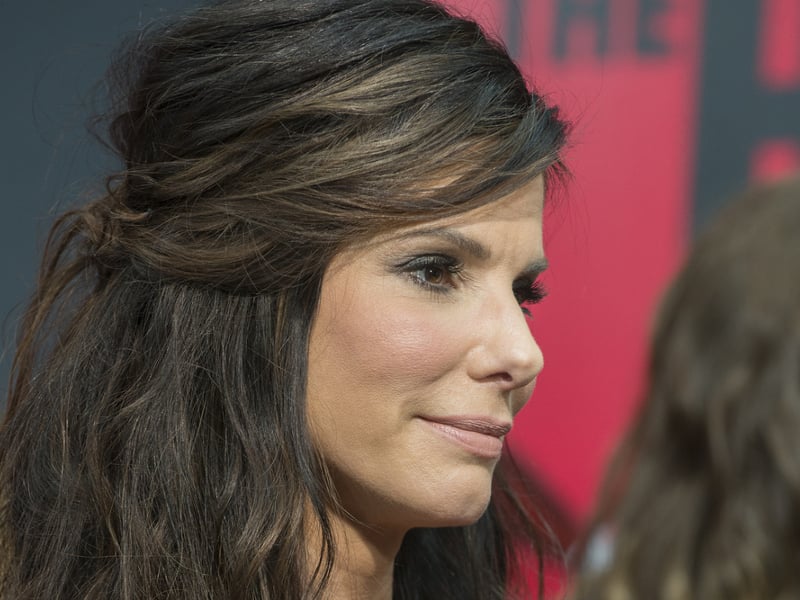 QUINTON AARON WEIGHS IN ON 'THE BLIND SIDE' CONTROVERSY: Quinton Aaron, the actor who played Michael Oher in The Blind Side, spoke with TMZ about the suggestion that Sandra Bullock should return her Oscar in light of the recent controversy. "To make a statement like that doesn't make any sense," he told the outlet on Wednesday (August 16th). "Sandra Bullock didn't have anything to do with the real story that we're reading as of right now." He added, "She gave a brilliant performance, and that shouldn't be tarnished for something that had nothing to do with her."
STEVIE NICKS SAYS 'DAISY JONES & THE SIX' MAKES HER FEEL 'LIKE A GHOST WATCHING HER OWN STORY:' Stevie Nicks is sharing her thoughts on Daisy Jones & The Six, the Amazon Prime show that was loosely inspired by her band, Fleetwood Mac. The "Landslide" singer revealed on Instagram Tuesday (August 15th) that she watched the show not once, but twice. "Just finished watching Daisy Jones + the 6 for the 2nd time," Nicks wrote. "In the beginning, it wasn't really my story, but Riley seamlessly, soon became my story. It brought back memories that made me feel like a ghost watching my own story." She added, "It was very emotional for me. I just wish Christine could have seen it. She would have loved it. Hopefully it will continue…" Reese Witherspoon, whose company produced the series, commented on the post, "Oh my stars, Stevie!! This means the world to the whole @daisyjonesandthesix team! Thank YOU for cutting the path!"
CHECK OUT THE TRAILER FOR 'THE OTHER BLACK GIRL:' On Wednesday (August 16th), Hulu dropped the trailer for the forthcoming series The Other Black Girl, a thriller based on the book by Zakiya Dalila Harris. The show, executive produced by Parks and Recreation star Rashida Jones, stars Sinclair Daniel as Nella, who is the only Black woman at her company until Ashleigh Murray's Hazel arrives. After Nella is promoted, freaky things start happening at the office and she begins feeling as though she's "completely losing her mind." The show will be available for streaming on September 13th.
THE TRAILER FOR PRINCE HARRY'S 'HEART OF INVICTUS' IS RELEASED: Netflix released the trailer for Prince Harry's docuseries titled Heart of Invictus on Wednesday (August 16th), which follows multiple competitors during the 2022 Invictus Games. According to The New York Post, the Duke of Sussex founded the Olympic-style tournament in 2014 for international wounded, injured and sick (WIS) armed forces personnel. The docuseries is set to premiere on September 30th.