Red Hot Chili Peppers, John Mayer, and Alanis Morissette Set For 'Sound On Sound' Festival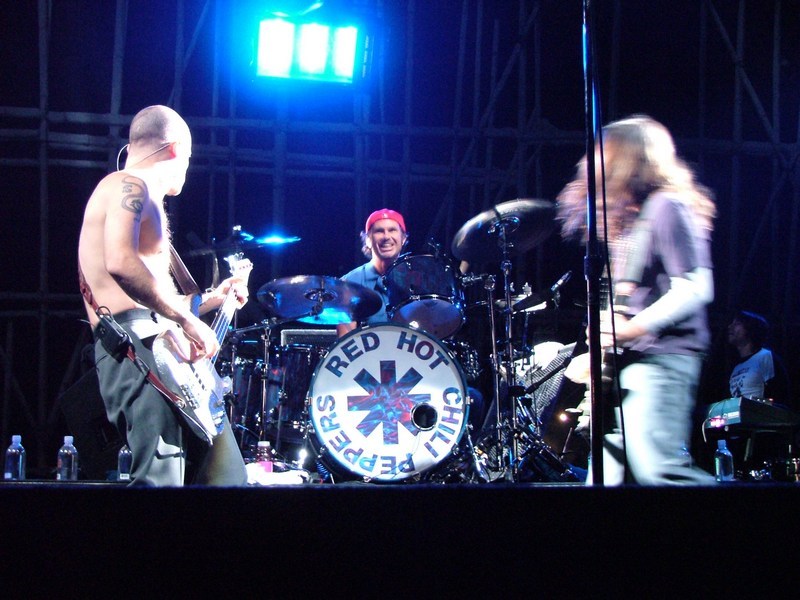 The 2023 lineup for Connecticut's Sound On Sound festival will feature headliners Red Hot Chili Peppers, John Mayer, and Alanis Morissette and runs from September 30th through October 1st. Rolling Stone reported the festival will return to Bridgeport's Seaside Park and features such artists as Trey Anastasio Band, Gin Blossoms, Hozier, Nathaniel Rateliff & The Night Sweats, Dispatch, Lord Huron, Mt. Joy, Ben Harper & The Innocent Criminals, Steel Pulse, Joy Oladokun, Margo Price, Sammy Rae & The Friends, Cautious Clay, Deep Banana Blackout, Briscoe, Calder Allen, Snacktime, Kieran Rhodes, Julaim And The Serotones, among others.
Sound On Sound partner Howard Saffan was quoted in the official announcement as saying, "We are thrilled to bring the second annual Sound On Sound back to Seaside Park. Festival goers can expect to be wowed. The experience will be bigger and better this year from the acts, to the site, to the food and beverage offerings. We have turned the traditional festival upside down and created something really special for Connecticut."
No matter how exotic the locale, bassist Flea told us not long ago that the Chili Peppers approach each show the same way: "Y'know, with gigs, it's always the same for me — some are fun, some aren't fun, but that doesn't really matter. Actually, serving the mighty tradition of performing for people is just something that I and we as a band care about deeply. So, no matter what the scene is, we're just in to go out there and tap in the source and reach into the most hardcore depths of who we are, to get what we can."
Alanis Morissette always expected to be a musician, but never imagined the fame that would accompany it — especially after the meteoric success of her 1995 Jagged Little Pill collection, which has sold over 33 million albums to date: "The surprise element maybe wasn't there as much because I had always envisioned myself touring the planet and playing songs. So that aspect felt very natural to me. I think it was the side effects of fame that I wasn't quite prepared for. It was my not being able to leave my hotel room in certain cities because there were people in the hallway waiting. Or coming back to my hotel room after a show and knowing there had been a ton of people in my room because they had access to the key."
The general on sale for the Sound On Sound festival begins on Thursday, March 9th, at 12 noon ET, via soundonsoundct.com.