REO Speedwagon's Gary Richrath Remembered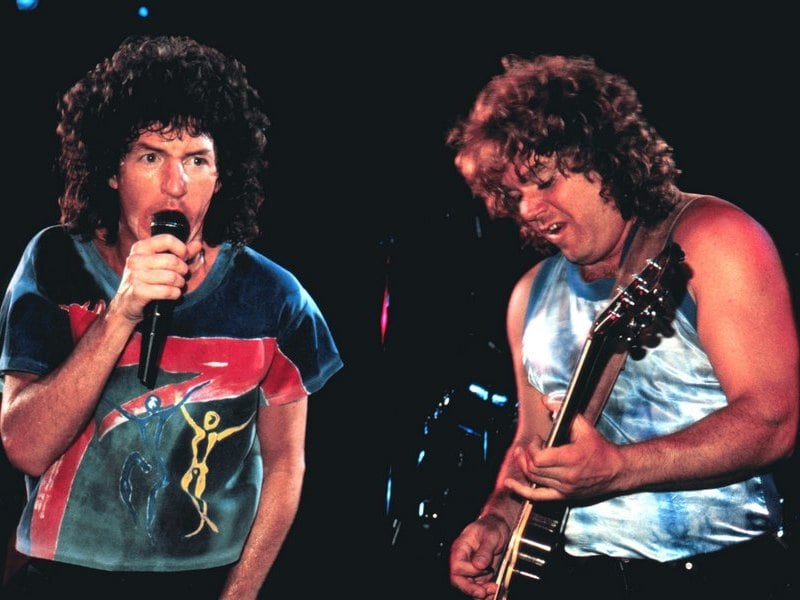 Today (September 13th) marks the seventh anniversary of the death of former REO Speedwagon guitarist Gary Richrath who died at age 65 of undisclosed causes. Richrath, who joined the band in 1970 and recorded 12 albums with the band before splitting with the group in 1989, is best known for writing REO's second Top 10 hit, the Top Five Hi Infidelity classic, "Take It On The Run," and the band's early favorite "Ridin' The Storm Out." Richrath, who had long battled alcoholism, released one solo album, 1992's Only The Strong Survive, and to the delight of die-hards, had reunited with frontman Kevin Cronin and REO for a charity gig in 2013.
A while back we had asked Cronin about the chances of he and Richrath joining forces again and him returning to REO: "It'd be hard for me to foresee, y'know, Gary gettin' in the. . . just in the kind of shape — in a number of ways — to be able to do it. But, if Gary came to me and we sat down and talked and things were cool, y'know, then we'd have to think about it, then we'd have to figure something out. I can't even spend too much energy contemplating that because the chances of it happening at this point, I don't think they're very good."
Cronin, who was discovered by Richrath in 1972 while playing a club gig in Chicago, had only recently re-established a tentative relationship with Richrath, who left the band acrimoniously back in 1989 following the tour behind the band's 1987 Life As We Know It album, as he battled substance abuse. Only days after Richrath's death, Cronin told us that although the news of Richrath's death wasn't necessarily a shock, it cut him deep and wide: "Y'know, I already had two days to feel a lot of things, y'know? It just struck me that walking out on stage in front of 6,000 people to do and REO Speedwagon show, it was a complex situation, 'cause people there, they pay their money to see a rock show and to have a good time and at the same time, y'know, there was no way I could do that without paying serious tribute to Gary. So, I just kind of walked out with an acoustic guitar with no fanfare at the beginning, and just kind of shared my feelings with the audience. And it was cathartic, I played a couple of Gary's songs on acoustic guitar and just kind of got the tribute part. . . I did it. Y'know, so I got that emotion out. And then it struck me that Gary's up there somewhere, and he'd be looking down at me, eventually, saying, 'Cronin, shut up, and rock these people' — y'know? And I almost heard his voice."
Kevin Cronin revealed that he had dreamed that the classic lineup of REO from the late-1970s and '80s would find their way back to each other and do one last victory lap around the cities and towns that originally launched them: "There was always a glimmer of hope in the back of all our minds, that at some point the five of us — y'know, Gary, Alan (Gratzer), Bruce (Hall), Neil (Doughty), and me — would go out and do there weeks of shows — just in the Midwest. In St. Louis, in Kansas City, in Indianapolis — y'know, the cities that embraced us, y'know, back in those early days. Y'know, and it doesn't take anything away from the band now; the band now is playing great — but there was always that fantasy or that hope that it would happen. And when a person passes away, a lot of hope goes with them."
REO Speedwagon performs tonight (September 13th) with Styx and Loverboy at Huntsville, Alabama's Orion Amphitheater.
The band has dates on the books through January.