Richie Sambora Says Bon Jovi Reunion Isn't Happening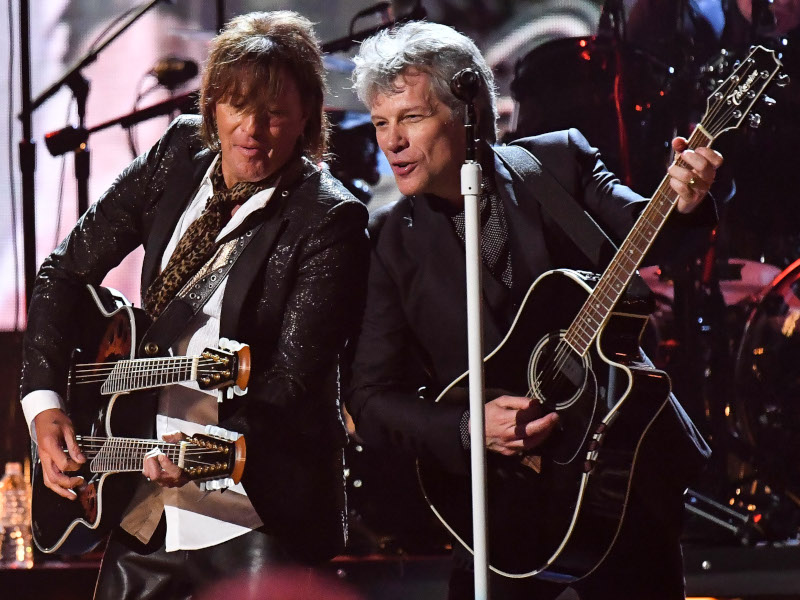 In an exclusive interview with United Stations Radio Networks, Richie Sambora revealed that a reunion appearance with Bon Jovi at England's Glastonbury festival is not happening. Last year, Sambora went on record as saying plans were in motion for him to perform with his former bandmates at the legendary festival, which would mark only his second time onstage with his former bandmates since abrubtly quitting Bon Jovi a decade ago.
We caught up with Sambora at Thursday's (June 15th) Songwriter's Hall Of Fame induction ceremony in Manhattan and asked him if plans are still in place for him to reunite with Bon Jovi: "Naaaah! No, not even close. Nobody asked me yet — but I could do it tomorrow if they asked me."
Richie Sambora reunited with the group for their 2018 Rock and Roll Hall of Fame induction.