Rickey Smiley, Priyanka Chopra, Nick Jonas + More!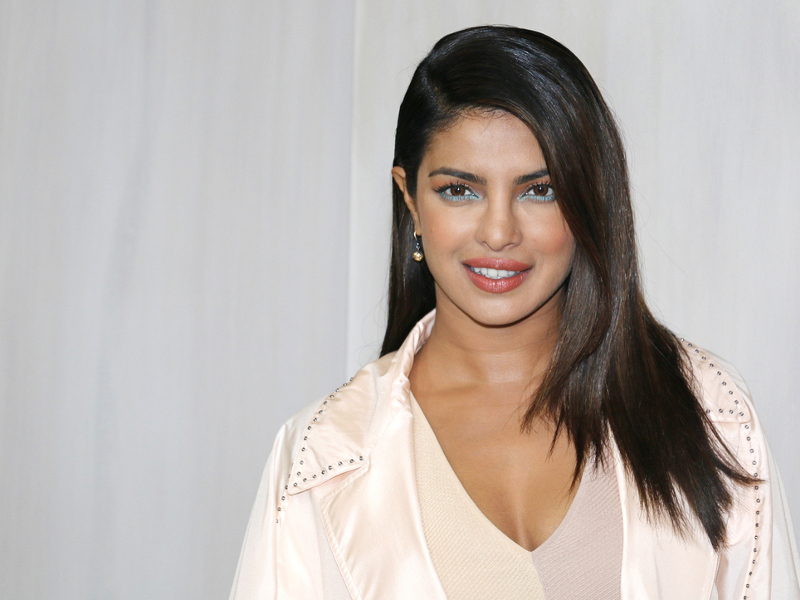 RICKEY SMILEY'S SON BRANDON PASSES AWAY AT 32: Comedian Rickey Smiley took to Instagram on Sunday (January 29th) to share the devastating news that his son, Brandon Smiley, died at the age of 32. "I'm on the way to the airport to get to Birmingham. I just want everybody to pray for me, pray for our family. My son, Brandon Smiley, has passed away this morning," he said in a video. "My granddaddy went through this s¬—t with my dad and somehow, here I am going through the same thing my grandparents went through. So just pray for our family." Brandon's cause of death has not yet been revealed.
PRIYANKA CHOPRA AND NICK JONAS BRING BABY MALTI MARIE TO FIRST PUBLIC EVENT: On Monday (January 30th), Nick Jonas and Priyanka Chopra's daughter, Malti Marie, attended her first public event at the Jonas Brothers Hollywood Walk of Fame ceremony. The singer paused in the middle of his acceptance speech and said, "Hi baby," before adding, "I can't wait to come here with you in 15 years and embarrass you in front of your friends." Chopra and Jonas celebrated Malti's first birthday earlier this month.
TIM ALLEN COMMENTS ON PAMELA ANDERSON'S ALLEGATIONS: The Daily Mail caught up with Tim Allen at a Starbucks recently and asked him about Pamela Anderson alleging that he flashed his penis at her on the set of Home Improvement in 1991. "She was a great co-worker, I'll tell you that. She's a fun girl," he told the outlet. "Everybody loved her, but everybody at ABC is a little disappointed in her memory, put it that way. All of us at Disney/ABC, really." He added, "She's a good girl."
ABIGAIL BRESLIN MARRIES IRA KUNYANSKY: Little Miss Sunshine actress Abigail Breslin announced on Instagram Sunday (January 29th) that she and her longtime partner, Ira Kunyansky, tied the knot. "ya girl got married y'all," she captioned a photo showing off her wedding ring and band. She also shared a photo of the pair dancing at their wedding reception. "01.28.23 … married my bestest friend. @richruski," she wrote.