Ringo Starr Adds New New Stops To All Starr Band Tour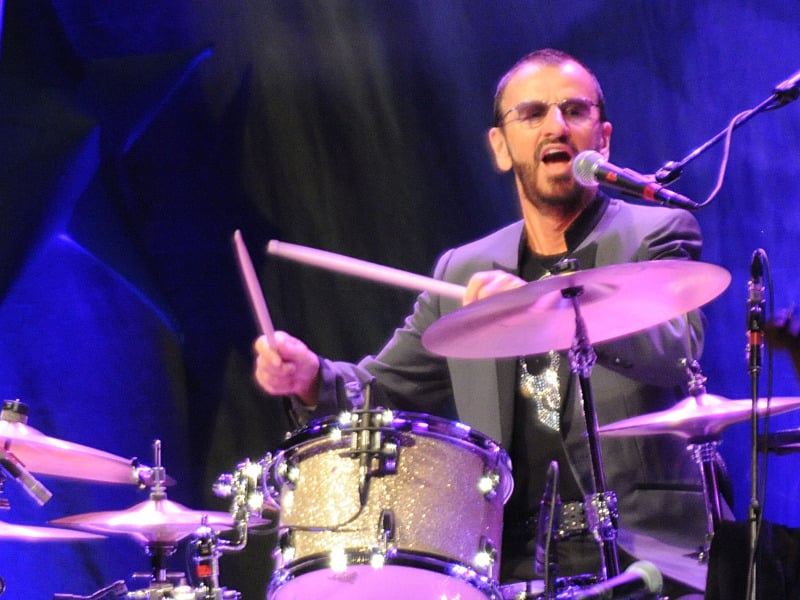 Ringo Starr & His All Starr Band have added new four stops to their upcoming Spring 2023 tour. The newly added dates are May 23rd at Long Beach, California's Terrace Theater; May 30th in Prescott Valley, Arizona at Findlay Toyota Center; June 4th at Woodinville, Washington's Saint Michelle Winery; and on June 10th at Jacksonville, Oregon's Britt Festival.
The latest All Starr Band lineup features such veteran All Starrs as Toto's Steve Lukather, Men At Work's Colin Hay, Edgar Winter, Paul McCartney sideman Hamish Stuart from the Average White Band — along with percussionist Warren Ham and drummer Gregg Bissonette.
Ringo told us that at this point this particular lineup of the All Starr's are a fine-tuned and well-oiled machine: "I feel like we are a band. So, we know each other, y'know, we have a lot of fun, we play well, the songs are great, and the audience love it. But, y'know, sittin' on a plane, sittin' on a bus, sittin' in the van — y'know what I mean, it's all okay. It's nice to get that, y'know? Every time we end a tour, y'know, whatever leg it is, I say, 'Okay, that's it' and then (concert producer) Dave Hart will say, 'Well, what about October?' And I say to the band — 'Do you wanna go (on tour) in October?' And we all say, 'Yes' (laughs)"
UPDATED: Ringo Starr & His All Starr Band tour dates (subject to change):
May 19 – Temecula, CA – Pechanga Resort Casino
May 20, 21 – Phoenix, AZ – Celebrity Theatre
May 23 – Long Beach, CA – Terrace Theater
May 24, 26, 27 – Las Vegas, NV – Venetian Theatre
May 28 – San Diego, CA – Humphreys Concerts
May 30 – Prescott Valley, AZ – Findlay Toyota Center
May 31 – San Diego, CA – Humphreys Concerts
June 2 – Eugene, OR – Cuthbert Amphitheater
June 3 – Bend, OR – Hayden Homes Amphitheater
June 4 – Woodinville, WA – Saint Michelle Winery
June 6 – Denver, CO – Bellco Theater at Denver Convention Center
June 7 – Colorado Springs, CO – Pikes Peak Center
June 9 – Lincoln, CA – Thunder Valley Casino
June 10 – Jacksonville, OR – Britt Festival
June 11 – San Francisco, CA – The Masonic
June 13 – Salt Lake City, UT – Eccles Theater
June 15 – Los Angeles, CA – Greek Theatre
June 16 – Paso Robles, CA – Vina Robles Amphitheatre
June 17 – San Jose, CA – San Jose Civic