Rock Legends Pay Final Respects To Jeff Beck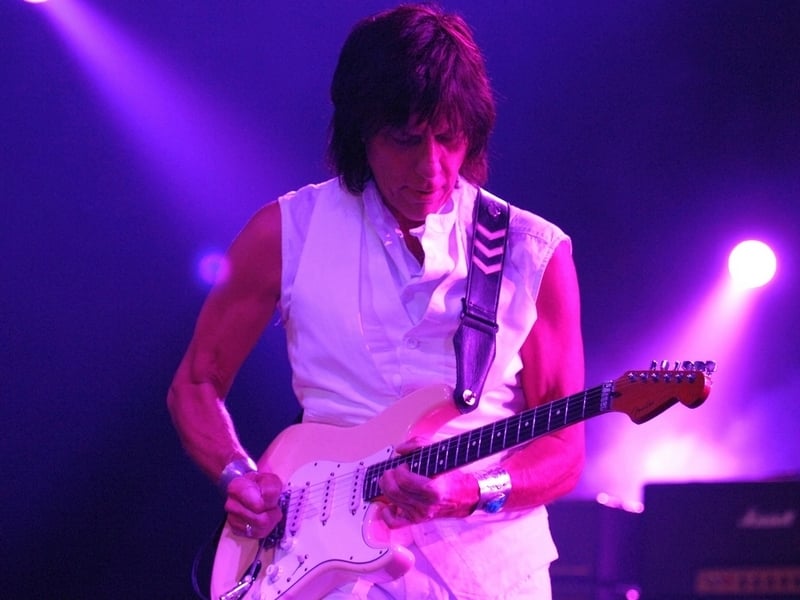 Jeff Beck, one of the most important and beloved guitarists of the 20th century, was laid to rest on Friday (February 3rd). Britain's Daily Mail reported Beck was buried in Beddington, England at St. Mary's Church. Beck died on January 11th at 78, after contracting bacterial meningitis.
Among the famed friends and mourners was the man he replaced in the Yardbirds, Eric Clapton, former-Jeff Beck Group bandmates Rod Stewart and Ron Wood, along with Robert Plant, David Gilmour, Chrissie Hynde, Bob Geldof, Tom Jones, recent collaborator Johnny Depp, and director Tim Burton.
Jeff Beck worked with numerous music legends throughout his career, but unlike the other Yardbirds guitarists — Eric Clapton and Jimmy Page — he never found the right combination of bandmates to spur him into wider popularity. He said that he didn't mind being thought of as a music snob for having very specific tastes: "People will tend to think that really, really, trashy, awful music is music if they're not exposed to anything else and that's bad. I come from a whole different era long before all this stuff was about so I have to tread very carefully not to look as if we're a push button brigade, which we're not at all. My band are very highly skilled players and we wouldn't trade that for the world."