Rock Legends Say Final Goodbye To Taylor Hawkins At L.A. Tribute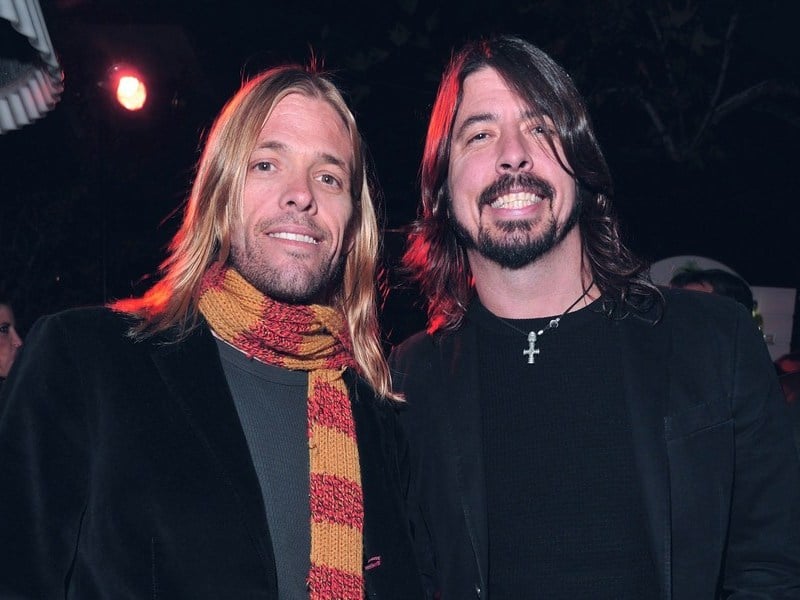 Tuesday night's (September 27th) star-studded Taylor Hawkins tribute at L.A.'s Kia Forum once again featured the late-drummer's heroes, friends, and fans performing the songs by the artists that meant the most to him. Loudwire posted the night's setlist and, like the previous Wembley Stadium show, the amount of sheer talent gracing the stage alongside Dave Grohl and his Foo Fighters bandmates was fitting for one of rock's most beloved modern drummers.
With Dave Grohl and the Foo Fighters acting as the night's house band, the show featured performances by Rush, the Police's Stewart Copeland, Queen, Taylor Hawkins' son Shane Hawkins, Dave Grohl's daughter Violet Grohl, Joan Jett with Blink 182's Travis Barker, the Darkness' Justin Taylor, Red Hot Chili Pepper's Chad Smith, Kesha, Level 42's Mark King, Def Leppard's Joe Elliott and Phil Collen, Yes' Jon Davison, Alanis Morissette, Nirvana's Krist Novoselic, Wolfgang Van Halen, the Cars' Elliot Easton, former-Skid Row frontman Sebastian Bach, Black Sabbath's Geezer Butler, Metallica's Lars Ulrich, Miley Cyrus, Heart's Nancy Wilson, Pink, Joe Walsh reunited with the James Gang, Motley Crue's Nikki Sixx and Tommy Lee, Mark Ronson, Them Crooked Vultures, Taylor Momsen, actor Jack Black, comedian Dave Chapelle and more.
A while back we spoke with the late, great Taylor Hawkins and he remained awestruck at how many musical doors had been opened over the years for the group's members: "We call it the 'Foo Fighters Rock N' Roll Fantasy Camp,' 'cause after Dave has been doing the thing with John Paul Jones, and I've done things with Queen, got to do a Dennis Wilson thing, got to jam with (Yes bassist) Chris Squire, Rush, it's like we just get to all kind of all fulfill a lot of our sort of rock n' roll fantasies playing with these people, y'know? And it's really amazing and really cool." |