Rod Stewart Nixes Prospective Catalogue Deal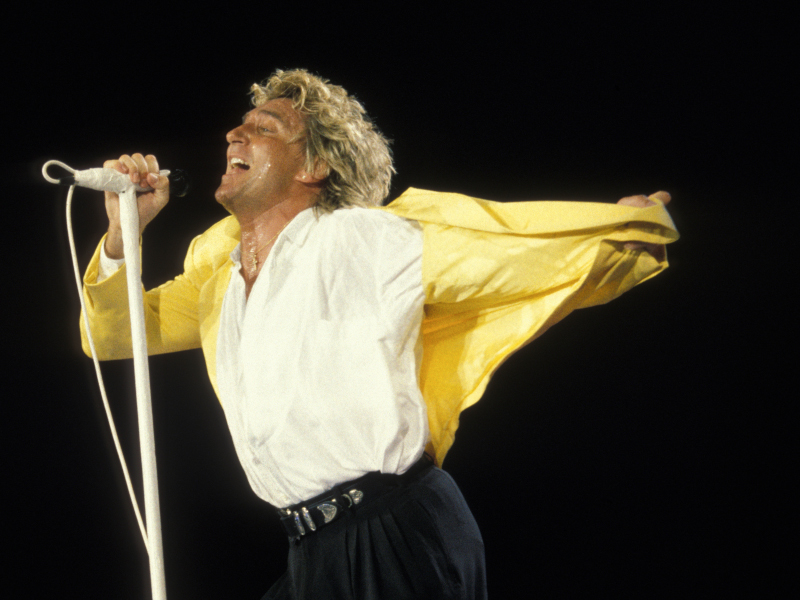 In a surprise move, Rod Stewart has called off a prospective catalogue accusation deal with music conglomerate Hipgnosis Songs Fund Limited, according to Digital Music News. After what was deemed "a lengthy negotiation process," Rod is now free to sell his wares to a company more in line with his needs and/or the highest bidder.
Rod Stewart issued a statement, which read:
This catalog represents my life's work. And it became abundantly clear after much time and due diligence that this was not the right company to manage my song catalog, career, or legacy.
Hipgnosis now owns major stakes in the catalogues of Neil Young, Stevie Nicks, Lindsey Buckingham, Mick Fleetwood, the late-Christine McVie, Richie Sambora, Justin Bieber, Kenny Chesney, and Metallica producer Bob Rock, among many others.
Although he possesses one of rock's most raucous voices, Rod Stewart told us he says that he prefers singing the softer tunes to anything else: "To be honest, I've always felt I sung ballads better than up-tempo stuff. I enjoy the up-tempo stuff, but. . . my meat and veg are probably mid-tempo ballads. If you got a good set of lyrics, y'know, it just makes such a difference."