Ron Wood: The Rolling Stones Set To Finish New Album In L.A.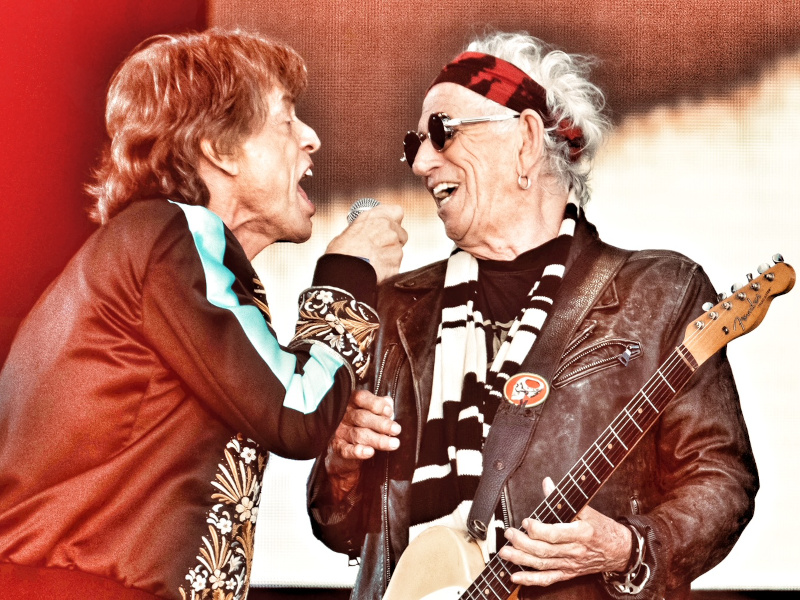 The Rolling Stones may be in the home stretch for their long-awaited new album. The band has been at work on the still-unfinished collection for over a decade — and even recorded their last album, the Granny Award-winning blues collection, Blue And Lonesome, during the all-original, album sessions.
Ron Wood hipped Britain's The Sun on where the Stones are at in the process, revealing that album will feature drumming by north late-drummer Charlie Watts as well as his replacement, longtime Keith Richards collaborator, Steve Jordan: "We are recording the new album now and we are going to L.A. in a few weeks to carry it on and finish it off. Charlie is on some of the tracks and drummer Steve Jordan."
Wood also confirmed the Stones would be back on the road in 2023.
Don Was, who has been co-producing the Stones since 1994's Voodoo Lounge, told us that over the course of the new album sessions, a tremendous amount of material has been tracked by the band. According to him, Mick Jagger and Keith Richards simply haven't created the album they want to release yet: "We continue to start songs and it's such a varied group of songs. We probably have 40 and depending on the 10 we choose to finish, the character of the album will be determined; right now, it could go any way. And there's some really good stuff in there. And there's a sense that making a 'good album' is not good enough — it's gotta be great. So, I think when we feel we've got 10 things that are great an album'll come out."