Sammy Hagar Confirms He's Earned More Money Away From Rock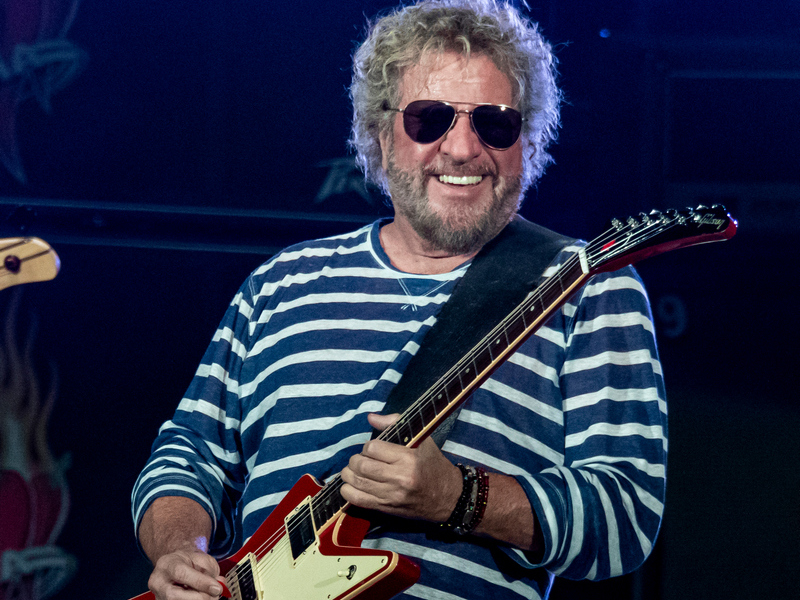 Sammy Hagar confirmed to TMZ that he's earned more money from his non-musical endeavors than he has from rock. Blabbermouth transcribed some of the "Red Rocker's" chat in which he clarified his fortunes were mainly earned away from the stage: "It's true. Yes. It's absolutely true. It's what's made it so great for me. I'm telling you, guys — I swear by this — if you get lucky enough to get successful outside of music, it makes it so much better in your elder years. Like now, I'm in my 70's and I'm still going and playing music. And you know why? Because I don't have to do it for a living; I don't have to make it my business. So I can pay my band more than they can make (playing with anyone else). They're happy, and so they're happy to play with me. We all walk out on stage and we're happy to do it 'cause we don't have to do it.
Hagar, who sold his full stake in his Cabo Wabo tequila back in 2010 for around $85 million — and is still very involved with his ongoing brands of rum and tequila, went on to say, "A lot of people are doing (music) for money, and they go out and they punch a clock. So we do it for fun. It's almost like we're in a garage band again because I make my living another way and music is something I just love to do. But if someone said, 'Hey, you're gonna play 150 shows this year,' I'd tell 'em, 'I quit.' Because I know I would get pissed off and I'd be saying, 'Oh, I've gotta do a show tonight, man. There's a great boxing match on.' Or, 'I wanna take my wife out and go and have a nice dinner.'"
Back in the day, Sammy Hagar told us how proud he was of the success his tequila attained in a relatively short time: "That tequila thing was such a. . . It wasn't a gamble. I don't even have the right words. It was such a, a little, small-time little thing that I did — like a little hobby for fun that exploded — and I just had to grab on to it and I've just been on this ride. Y'know, it's like jumping on the back of a rocket ship, y'know, and holding on for dear life."
Sammy Hagar & The Circle perform on Friday (July 8th) in Prior Lake, Minnesota at Lakefront Music Fest.