Sandra Bullock, John Cusack, Rosie O'Donnell + More!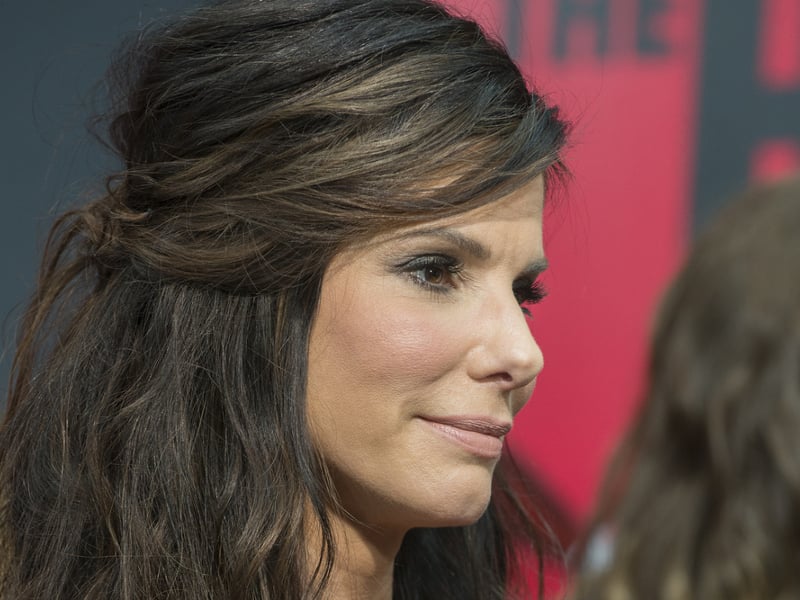 SANDRA BULLOCK IS 'GRATEFUL' FOR SUPPORT FOLLOWING BRYAN RANDALL'S DEATH: A source told People recently that Sandra Bullock is appreciative of the support she's received since her longtime partner, Bryan Randall, died after a three-year battle with ALS at the age of 57. The Bird Box actress has "seen the incredible outpouring of support toward ALS research since Bryan's passing," according to the source. "It was very important to her that when she and his family made the initial statement of Bryan's passing, those who were on this journey with her and Bryan, from the beginning, were recognized — with the Healey Center at Mass General leading the way," the source added. "She is so grateful to all those who have donated and is happy that out of something so heartbreaking came something so positive for others."
CELEBRITIES REACT TO DONALD TRUMP'S MUGSHOT: According to Yahoo! News, celebrities reacted to former President Donald Trump's mugshot on social media, after he surrendered at Atlanta's Fulton County Jail Thursday (August 24th). "Petulant and pouting… he knows he's garbage and knows he can't outsmart anyone. Just fear and rage," John Cusack wrote on X. The High Fidelity actor also shared a photo of Trump's Hollywood Walk of Fame star with bars superimposed on it. "Too good," he captioned the post. Rosie O'Donnell shared a photo of a hat with the slogan, "MAGA: My a** got arrested," while Happy Days actor Henry Winkler tweeted, "How will T….p use his mug shot to make money???" He later added, "The tee shirt is already for sale !! Omg." Kathy Griffin, who faced significant backlash for posing with a fake, bloody Trump mask in 2017, wrote, "I hope you guys can appreciate that today MY phone is blowing up as if I am personally arresting Trump."
KEKE PALMER CELEBRATES HER 30TH BIRTHDAY WITH DARIUS JACKSON: Keke Palmer and Darius Jackson are still on good terms despite the drama. On Saturday (August 26th), Jackson shared a video to Instagram that showed the pair enjoying drinks and food together to celebrate the Nope actress' 30th birthday. In the video, Palmer thanked Jackson for taking her out on her birthday "as always." What's more, according to Page Six, the Akeelah and the Bee actress also indirectly revealed on Instagram Saturday (August 26th) that she has Jackson's birthdate tattooed just below her right butt cheek. All this comes after Jackson was criticized for publicly shaming what she wore to an Usher concert in Las Vegas in July. "We live in a generation where a man of the family doesn't want the wife & mother to his kids to showcase booty cheeks to please others & he gets told how much of a hater he is," he Tweeted at the time.
RYAN REYNOLDS HONORS BLAKE LIVELY IN SWEET BIRTHDAY TRIBUTE: Ryan Reynolds took to Instagram on Friday (August 25th) to wish his wife, Blake Lively, a happy birthday with a touching post. Alongside a collection of photos documenting their lives together, the Deadpool actor wrote, "The only thing irrevocably mine in the world is the love and appreciation and awe I feel for this person. Witnessing her life is something I couldn't take for granted if I tried. And believe me, I try. Happy Birthday, @blakelively. You hung the damn moon."
DANNY TREJO CELEBRATES 55 YEARS OF SOBRIETY: Today reports that Danny Trejo is celebrating 55 years of sobriety. The Con Air actor shared a photo of himself smiling wide to X recently and provided encouragement to others on their sobriety journeys. "I'm 55 years clean and sober today by the grace of God! I've done this one day at a time, and for anyone out there struggling YOU CAN TOO!" he wrote in the caption.