Smashing Pumpkins Releases New Music Video For 'Empires'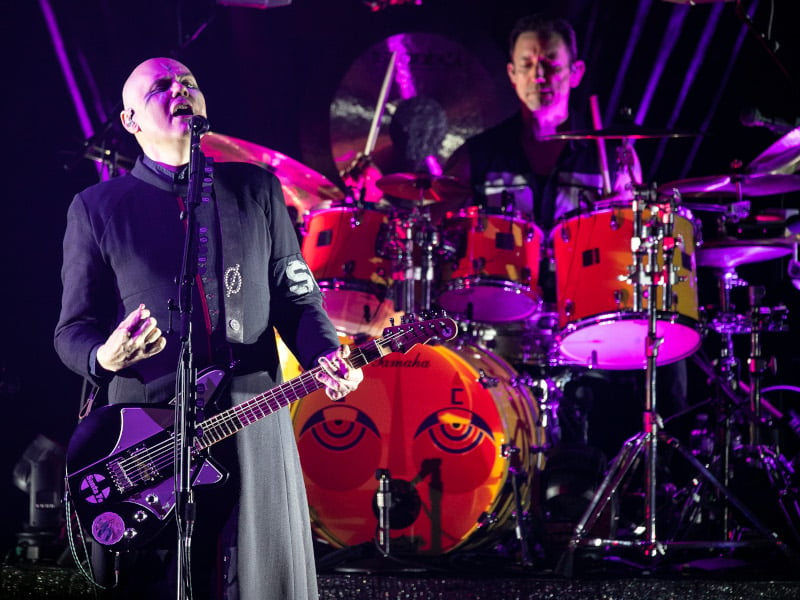 Out now is "Empires," Smashing Pumpkins' latest video from their soon-to-be released Atum: Act 3 album, which drops on May 5th. "Empires" has become the Number One most added song to Active Rock radio. The band's track, "Spellbinding," is also currently the Number One most added to Alternative Rock radio.
Act 3 is the third volume in its Atum trilogy. The "three-act rock opera" follows 1995's Mellon Collie And The Infinite Sadness and 2000's Machina/Machines Of God.
Leader Billy Corgan told us a while back that he puts a painstaking amount of effort into every song he records: "I'm more detail-oriented probably than anybody I've worked with. People commonly call it perfectionism, but I feel a little bit like a painter, because as the person who sort of generates the original idea and writes the song, I have to sort of put it all together. So, it's like, if some element is not supporting another element that I'm intrinsically involved in, then there's some part of me getting disappointed."