Stephen Stills Releases Long Lost 1971 Concert Album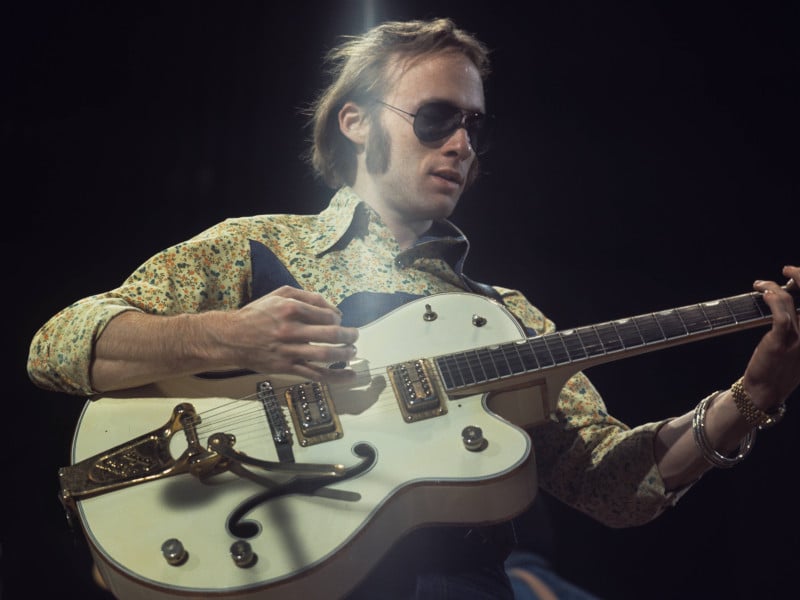 Out today (April 28th) is the long-awaited archival release, Stephen Stills Live At Berkeley 1971. The collection was captured over two nights — August 20th and 21st, 1971 — at Berkeley, California's Berkeley Community Theater, while supporting his second solo set, Stephen Stills 2.
The Berkeley show, which was part of Stills' historic debut trek, dubbed, "The Memphis Horns Tour," was one of the tour's more intimate stops, with the 3,500-seat venue being dwarfed by more high-profile gigs that summer, including New York's Madison Square Garden and The Forum in L.A.
In addition to the Memphis Horns, Stills was backed by Crosby, Stills, Nash, & Young sidemen drummer Dallas Taylor and bassist Calvin "Fuzzy" Samuels — along with keyboardist Paul Harris, guitarist David Fromholz, and percussionist Joe Lala. Guesting on the night of this recording was David Crosby, singing on both Stills' Crosby, Stills, & Nash favorite "You Don't Have To Cry" and his own nautical classic, "The Lee Shore."
Among the highlights on the live set are newly unearthed versions of "Love The One You're With," "Word Games," "Sugar Babe," "Bluebird Revisited," and "49 Bye-Byes/For What It's Worth."
Way back in 1970 Stephen Stills explained what life was like as working musician: "I consider myself an artist. There's a certain amount of magic and there's a certain amount of technical ability. And when you find the place between the two, then — for yourself — you'll find your little groove, right? But I can't allow myself to become wholly dependent on that for satisfaction in this life, otherwise, y'know, I'll become totally frustrated on it. . . I'd be a maniac, y'know? I've got to have other outlets and I have them."