Steve Perry Excited By Dolly Parton Duet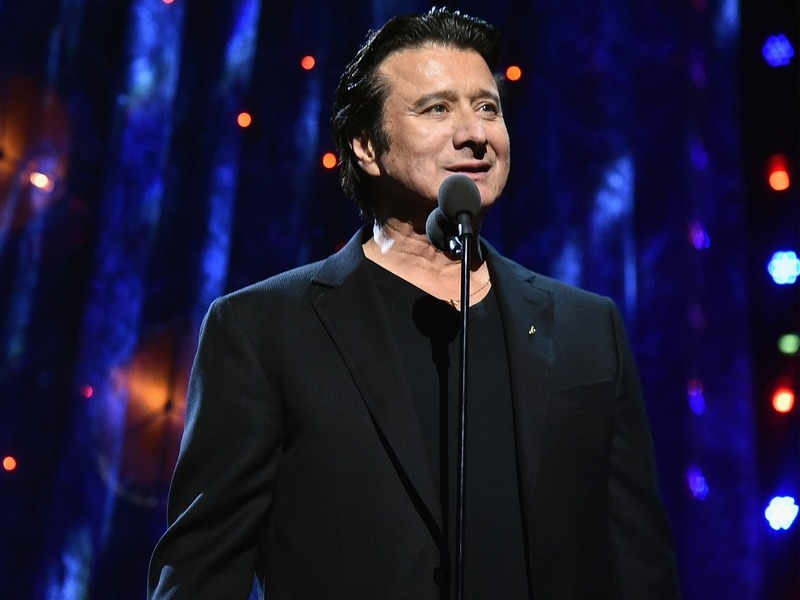 Steve Perry posted a message to fans about his soon-to-be released duet with Dolly Parton on his Journey classic, "Open Arms."
Perry is but one of numerous legends appearing on Dolly's star-studded Rockstar! album due out on November 17th. Among the other key players are Paul McCartney, Ringo Starr, Peter Frampton, John Fogerty, Heart's Ann Wilson, Nikki Sixx, Joan Jett & The Blackhearts, Pat Benatar, Rob Halford, Debbie Harry, Simon LeBon, Sting, Stevie Nicks, and Richie Sambora, among many others.
Steve Perry wrote about the new duet with Dolly Parton, posting on Facebook:
I'm so thrilled that everyone is as excited as I am about Dolly's new record. I have been a Dolly Parton fan for years and years and to sing one of my songs with her was truly a thrill. When I first got the track I could not believe how strong and amazing her voice was. I did my very best to keep up with that girl, but boy she's got fire!
And to quote her on my telephone she said, 'I think we harmonize well together, don't you?' And I said "Absolutely my dear. Absolutely.' – Sincerely, Steve Perry
Back in the day, while Escape was busy burning up the charts, Steve Perry shed light on how he and Journey keyboardist Jonathan Cain co-wrote the instant classic power ballad: "Jonathan Cain had the music for 'Open Arms" — written the music for it already, I think he had it written for a couple of years. And he had submitted it to a few groups that he was in and everybody thought it was 'too cheeky,' was his words, y'know? I thought it was a great song (laughs), y'know? I talked him into workin' on it, so he had the music and the melody basically all done. All we needed, really, was a lyrical content and I changed the melody very little, y'know, when I finally end up singin' it to adapt it to myself. And the lyrical content came together pretty quick one afternoon in my house with his little piano. It really is a good song. I think it's one of the finer songs we've got."