Stevie Nicks Announces 'Complete Studio Albums & Rarities' Box Set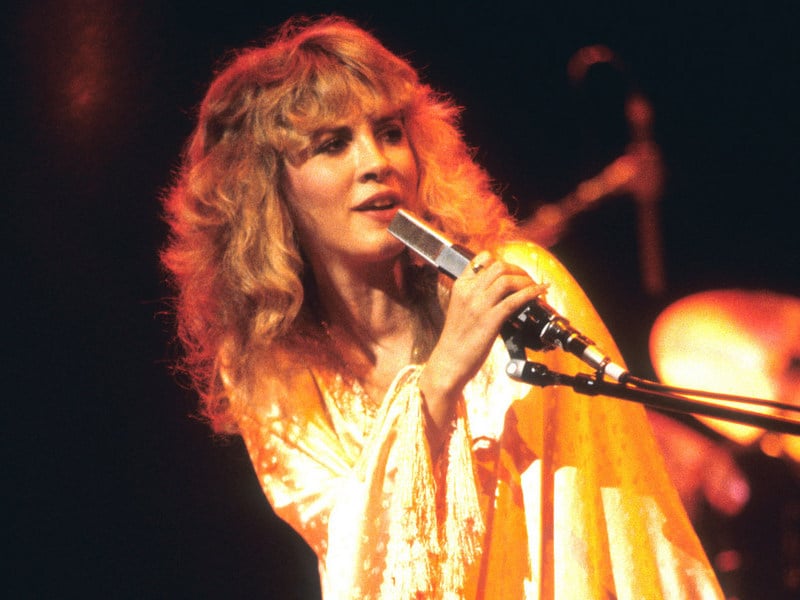 Coming on July 28th is Stevie Nicks' Complete Studio Albums & Rarities box set, which will be released as a 10-CD and digital versions. A 16-LP set, priced at $299.98, limited & numbered to 3,000 units globally, and pressed on crystal-clear vinyl, will be available the same day exclusively from Rhino.com.
Several albums in the collection are making their vinyl debut, including Street Angel, Trouble In Shangri-La, and In Your Dreams. All three — plus The Other Side Of The Mirror and 24 Karat Gold: Songs From The Vault — will be released as double-LP's housed in gatefold sleeves. The new Rarities collection comes as a three-LP set in a tri-fold sleeve.
Stevie Nicks' good friend and occasional collaborator, Sheryl Crow, says that of all the female rockers she heard while growing up in the '70s and '80s, Nicks was the one who meant the most to her: "I just gravitated to Stevie. I thought she was the one young rock n' roll woman I could really relate to and I could see myself being like. And up until that point, I really only had, like, Mick Jagger and people like that, Robert Plant, to sort of look at and think, 'God, I'd really like to be like that.' I never really related to Janis Joplin so much. In my mind, she wasn't very together, even though she was definitely an artist. But when Stevie came around, that rang a real clear bell with me."
Stevie Nicks' Complete Studio Albums & Rarities features:
Bella Donna (1981)
The Wild Heart (1983)
Rock A Little (1985)
The Other Side Of The Mirror (1989)
Street Angel (1994)
Trouble In Shangri-La (2001)
In Your Dreams (2011)
24 Karat Gold: Songs From The Vault (2014)
Rarities (2023)