Taylor Swift Announces That Hayley Williams And Fall Out Boy Will Feature On 'Speak Now' As Matt Healy Breakup Rumors Swirl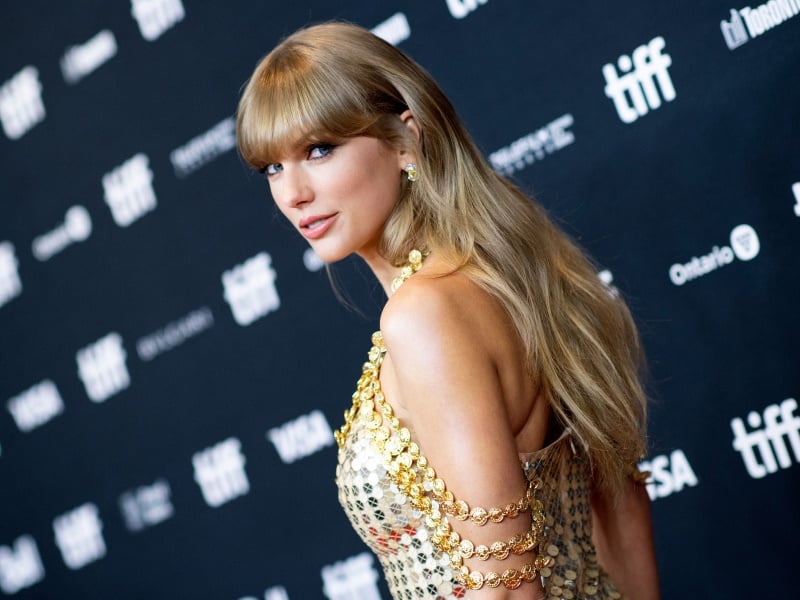 Taylor Swift dropped the track list for her updated version of Speak Now Monday (June 5th) as rumors swirled that she and Matt Healy split after about a month of dating.
A source told Us Weekly, "Taylor and Matt are no longer romantically involved. They had fun together, but it was never serious."
Earlier in the day, the "Lavender Haze" singer announced on social media that Hayley Williams and Fall Out Boy will be featured on Speak Now (Taylor's Version).
She wrote, "Since Speak Now was all about my songwriting, I decided to go to the artists who I feel influenced me most powerfully as a lyricist at that time and ask them to sing on the album. They're so cool and generous for agreeing to support my version of Speak Now."
Both can be heard on songs "From The Vault," with Fall Out Boy contributing to "Electric Touch" and the Paramore front woman featuring on "Castles Crumbling."
Swift's third re-recorded album, featuring 22 tracks, will drop on July 7th.