Taylor Swift May Have Revealed The Name Of Blake Lively And Ryan Reynolds' Unborn Child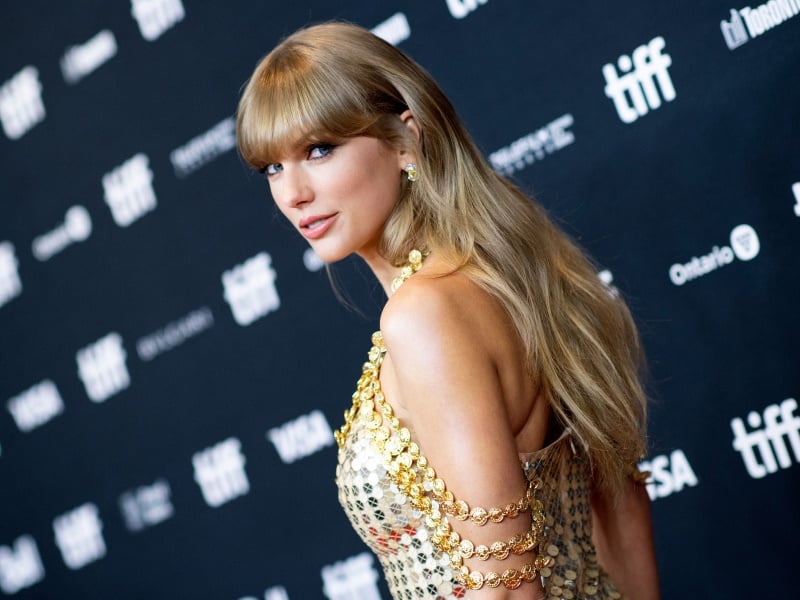 Taylor Swift may have revealed the name of Blake Lively and Ryan Reynolds' unborn child in her latest album.
According to Glamour, fans believe the couple is planning to name their fourth child "Daisy May" after hearing the name in Midnights' fifth track, "You're on Your Own, Kid." Swift previously used the names of Lively and Reynolds three older daughters for characters in her 2020 album, Folklore.
Swift also released the video for the Midnights track, "Bejeweled," on Tuesday (October 25th), and the cast is speaking out about what a "delight" it is to work with the singer and director.
The visual featured Swift as the Cinderella to the Haim sisters' evil stepsisters. Laura Dern made a cameo as the wicked stepmother, while Dita Von Teese appeared as the fairy godmother.
The famed burlesque performer told Billboard in a statement Tuesday, "I had a wonderful time working with Taylor's stylist Joseph Cassell on creating the costumes with Catherine D'Lish, and coaching Taylor on the act… and what a delight to perform alongside her for the video.
"Taylor's generosity radiates in all that she does. I'm deeply touched by her kindness in acknowledging not only me, but burlesque, an American art form to which I have dedicated my life. It was a true pleasure to share my martini glass act with her."
Additionally, Dern, an Oscar and Emmy-winning actress, tweeted, "Thank you to my director @taylorswift13 for inviting me to join her party and celebrate her triumph!!."
Billboard reported Monday (October 24th) that Swift sold 1.2 album units in just the first three days of Midnights' release. The last artist to have a similarly successful opening week was Swift, herself when she released Reputation in 2017.