Ted Nugent Kicks Off Farewell Tour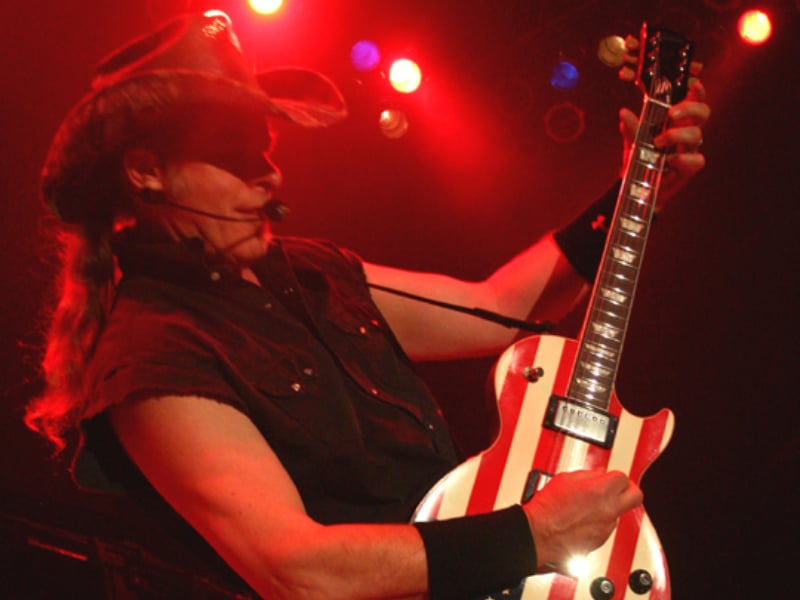 Ted Nugent is retiring from the road and just kicked off his Adios Mofo farewell tour this week at the Seminole Casino Hotel in Immokalee, Florida.
In an interview with Ultimate Classic Rock following the first show, he said… "Last night was awesome. I could be up there for 11 days and never run out of killer Ted Nugent songs to play. My feet just don't touch the ground."
The set list was full of Nugent's catalog and he also paid homage to ZZ Top with some riffs of "Francine." About that, he said, "Billy Gibbons is a groove dog. We did gigs with ZZ Top going all of the way back to 1970 or 1971″.
He started the show with "The Star-Spangled Banner" and 16 songs later, ended with "Great White Buffalo".
This weekend's schedule has Nugent in Tampa, Daytona Beach, and Hollywood, Florida. Currently the final date of his farewell tour is set for August 21, in Ardmore, Oklahoma.
TL;DR:
Ted Nugent just kicked off his Adios Mofo farewell tour in Immokalee, Florida.

He started the show with "The Star-Spangled Banner" and 16 songs later, ended with "Great White Buffalo."

Currently the final date of his farewell tour is set for August 21, in Ardmore, Oklahoma