The Beatles' 'Revolver' Artist Tried To Bridge Gap Between Eras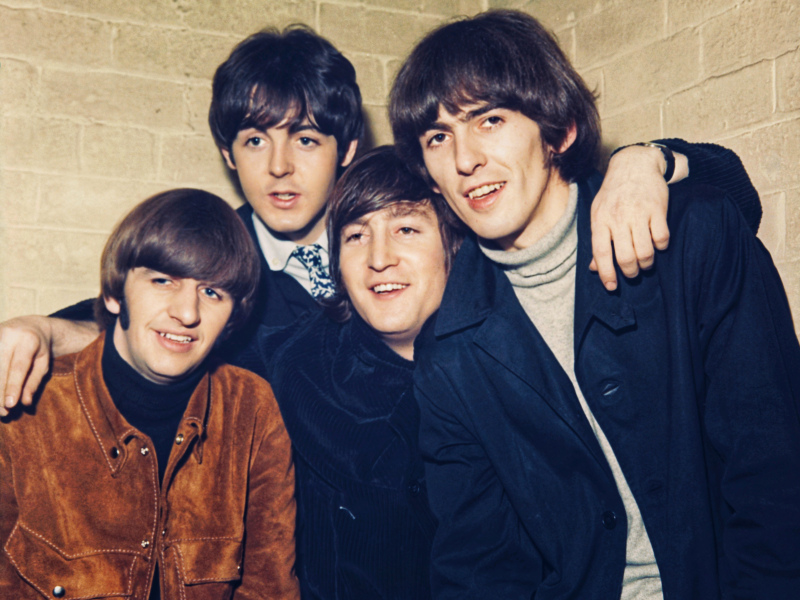 Beatles confidante and solo-era bassist Klaus Voormann had a specific mission in mind when designing the cover art to the group's 1966 Revolver album. Set for release on October 28th is the "super deluxe" version of Revolver, which will feature 28 early takes from the sessions, three home demos, and a four-track EP with new stereo and remastered original mono mixes.
Voormann, who drew the Revolver album art and compiled the sprawling set of photos sprinkled all over the LP jacket, won the first Grammy Award for Best Album Cover, Graphic Arts in 1967.
He told us that he knew he needed to artistically bridge the gap between the fans of the early "mop top" era and new believers being hooked into the band's steadily advancing, progressive music: "You had a completely — I don't want to call it 'split' fan unity, or whatever. You had fans that liked 'Love Me Do' and all those early tracks and for them, the big step in the new direction of (laughs) 'Tomorrow Never Knows' or 'Eleanor Rigby' was a big step. So I thought, 'For those (original fans) we need lots of pictures.' The fans always want to see pictures. And the more they get into the little photos, that's fun for the fans."