The Monkees' Micky Dolenz Still Coping With The Loss Of His Bandmates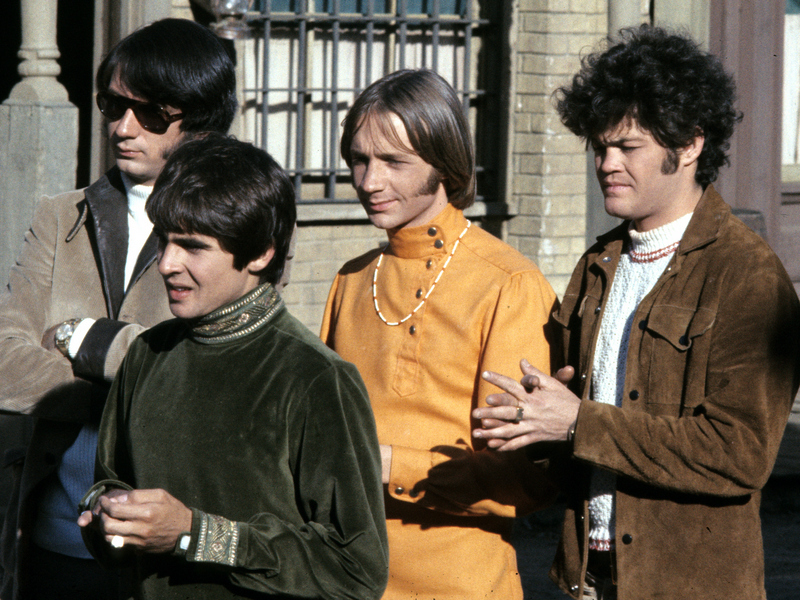 Sole surviving Monkee Micky Dolenz admitts he's still dealing with the deaths of all three of his legendary bandmates. Mike Nesmith passed away on December 10th, 2021 at 78 of heart-related issues. Peter Tork died on February 21st, 2019 at age 77 following a decade-long battle with adenoid cystic carcinoma — a rare cancer of the salivary glands, and Davy Jones — the youngest of the group — died suddenly on February 29th, 2012 of a heart attack at age 66.
While chatting to the London's The Mirror, Micky Dolenz — now 77 — said that he's cognizant that time becomes more precious every day: "Even before losing Davy, Peter, and Nes, I started thinking about my mortality and taking better care of myself — much more attention to my health, exercise and eating and drinking habits. I exercise and do yoga every day. Also now I really savor every day. Carpe diem. Living in the moment, trying to make the most of everyone. I have cut back on my work. I'm much more selective about the offers I get."
Regarding the loss of all the other Monkees over the past decade, Dolenz admitted: "I don't think I've really processed it yet, because I lost all three of my partners in a relatively short period. In the case of Davy, that was a huge surprise — we all thought he was in good shape, and he was the youngest of us. Peter we knew had serious health issues, so we saw that coming. Nes also had health issues but he seemed to be getting better. Maybe I'm still going through a denial stage. Sometimes you think, 'Oh I gotta give that person a call,' then you realize they're not there anymore. It's very strange."
As far as shining a light on the Monkees' legacy, Dolenz said, "There's not a lot I can do about it except just be honest about it and give credit where credit is due to Mike as a great songwriter, to Davy as a great singer and actor, and to Peter as a great musician. The proof is in the pudding — the fact that we went on and did so well. After so many decades, we must have done something right!"
It's been 55 years since the Monkees won the right to record the music they wanted with the spring 1967 release of their classic Headquarters album. Micky looked back with us at the band snagging creative control: "It was also the first time in, the Monkee, y'know, history that we — the four of us — had been allowed to even have anything to say about who was gonna write the songs and how they were gonna be recorded and what songs would be in the album. That was the first time we had fought for it — through Mike Nesmith — had fought for the right to do that, and that was one of the first times. So there was also this feeling that we actually had something to say about, y'know, whether this song was gonna be recorded or not."
Noted Beach Boys author, documentarian, and West Coast historian, Jon Stebbins says that its finally time for rock fans to acknowledge the incredible quality of the Monkees' catalogue: "The worst of what they left behind is awful, but so is what the worst of what the Beach Boys left behind, y'know — and a lot of other people — I mean, it's awful. But the very best of what they left behind is as good as anything in that era. But, it's like, I'm responsible enough to know the difference between the Monkees and The Partridge Family. I mean, there's nothing there that's going to nourish you. The Monkees had a ton of stuff there that is great, that stands the test of time. Some of the very best stuff of its time."
Micky Dolenz next performs on July 21st in Wilmington, North Carolina at the Kenan Auditorium at UNC Wilmington.