The Police Shake Up Tracklisting On New 'Ghost In The Machine' Reissue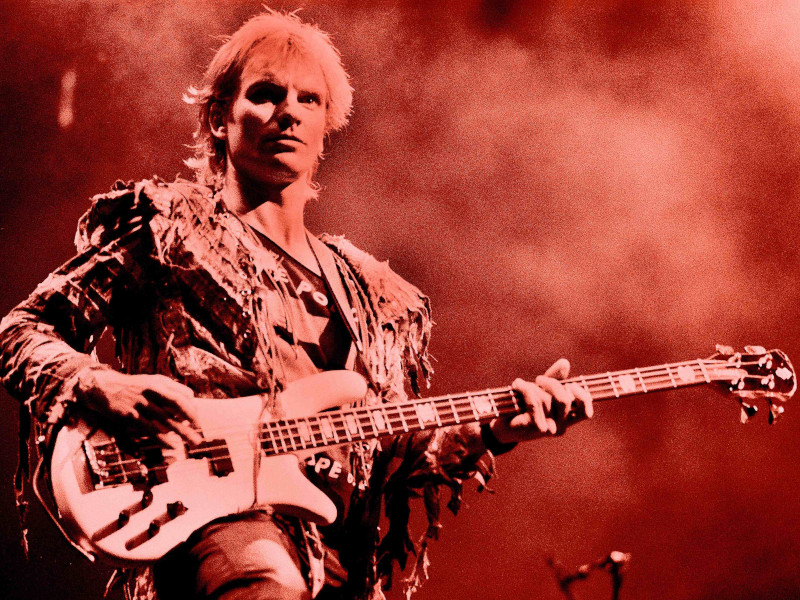 Coming from the Police on November 4th is a new limited-edition, 40th anniversary picture disc of their fourth album, 1982's Ghost In The Machine. The new set features an alternate take on the classic album's original tracklist and sequencing.
The new vinyl version features three additional tracks not included on the original album — "I Burn For You" featuring the single mix of the track from the Brimstone And Treacle soundtrack and the B-sides "Once Upon A Daydream" and "Shambelle."
According to the press release:
To add to the unique nature of this release, and reflecting the personality of the band, four songs — "Spirits In The Material World," "Rehumanize Yourself," "One World (Not Three)," and "Hungry For You" feature Stewart Copeland counting in the tracks — distinctive audio from the recording studio that was not included on the 1981 release.
Guitarist Andy Summers felt that the band's musicality, coupled with a sixth sense when creating new sounds, was the secret weapon of the Police: "Being in that setting, y'know, I come from a lot of different places harmonically — as had Sting. We were, y'know, we were a bit more than, like, three-chord folk musicians. Y'know, we we're pretty sophisticated with what we knew. But, again, we were in a rock context and so, y'know, whatever we were doing, we were going to make it rock."
The trackisting to the 2022 40th anniversary Ghost In The Machine reissue is:
Side A
"Invisible Sun"
"Demolition Man"
"Secret Journey"
"Darkness"
"Spirits In The Material World"
"Too Much Information"
"Omegaman"
Side B
"One World (Not Three)"
"RehumanizeYourself"
"I Burn For You"
"Hungry For You (j'aurais toujours faim de toi)"
"Every Little Thing She Does Is Magic"
"Once Upon A Daydream"
"Shambelle"