The Police's 'Every Breath You Take' Video Passes One Billion YouTube Plays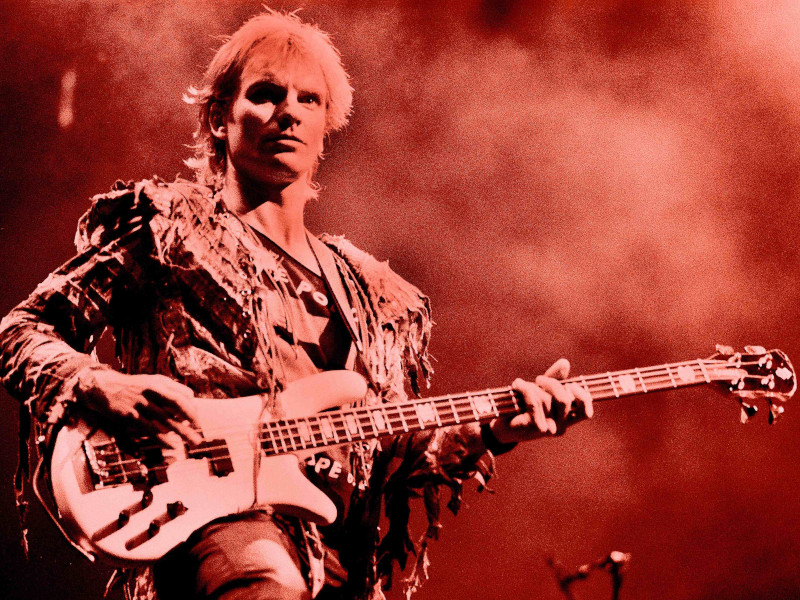 Nearly 40 years since the video first premiered on MTV, the Police's 1983 clip for "Every Breath You Take" has surpassed one billion YouTube plays.
Variety reported on the Godley & Creme-directed clip: "'Every Breath You Take,' which was added to the platform in 2010, is the 225th video to join YouTube's Billion Views Club and the seventh video from the 1980's to achieve this milestone. The Sting-penned ballad was originally released as part of the band's final studio album, 1983's Synchronicity."
Back in 2019, "Every Breath You Take" was cited as the most performed song at the BMI Pop Awards for a whopping 15 million radio plays.
"Every Breath You Take" was the lead single from Syncronicity and released ahead of the set on May 20th, 1983. The song went on to become the band's biggest hit and topped the charts for eight weeks. "Every Breath You Take" went on to score the band the coveted 1984 Grammy for Record Of The Year.
Guitarist Andy Summers recalled to us how the Police always were always able to record their albums very quickly: "We just didn't need that much time. We were a very hot playing band. We were barely ever off the road, so we were always totally into playing. We were just red-hot playing with one another. So all this thing about 'working it all up' — I've never understood why rock bands needed a year to make an album. . . I don't get it — can you play or not? We'd work these things out fast, y'know? And Sting was a very good songwriter so the songs would come in and we had a good structure to work with. And then we would just 'Police-ify' them until they started to really sound tight."
Sting was able to write at least one instant game changing pop standard on every one of the Police albums between 1978 and 1983. He explained to us how that he, Andy Summers, and Stewart Copeland always tried to make the group's albums enjoyable on several different levels: "There were layers there, y'know, and all that stuff was already inherent in the music, but you didn't really have to respond to it, because it was loud and raucous and fun. But again, I was trying to unveil something underneath that. I wanted some substance to it that would intrigue me and maybe a few other people. I just kept doing that."
Sting is currently on tour in Europe and performs tomorrow night (October 25th) in Milan, Italy at Mediolanum Forum.
His next North American shows will be on January 9th and 10th with the Pittsburgh Symphony Orchestra at Pittsburgh's Heinz Hall.