The Rolling Stones' 'Chronicles' Series Now Online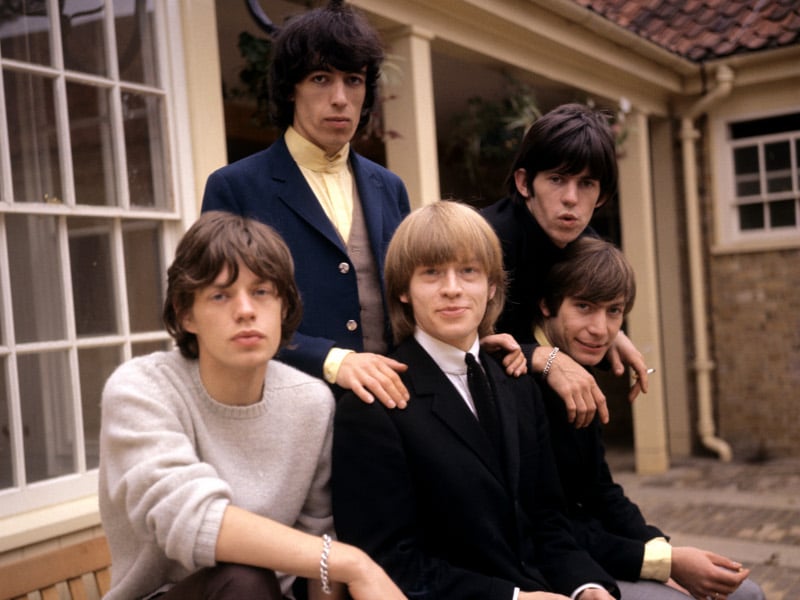 The Rolling Stones Chronicles has begun airing on series on ABKCO's Vevo-hosted YouTube channel. The series, which is co-produced by BBC Motion Gallery and the label, consists of six documentary shorts, each featuring a different, classic 1960's-era hit song by band.
According to the announcement, "The music is combined with thematically relevant interview clips from the band and contemporaneous historical figures, interspersed with historical documentary footage of related world events." Each episode will be released one week apart (through) March 16th, with Episode 1 – The Last Time airing now.
We asked Lindsey Buckingham what that classic early-era means to him as a Stones fan: ["The peak for Brian Jones, before he kind of started to slide downhill. . . Y'know those albums, I mean, the singles — everything — have a kind of European influence. But, y'know, the fact that Brian Jones as a bandmember could articulate that it in a different way and was more of a multi-musician and could bring in colors and influence the band in what I thought was a very positive way. Those albums are some of my favorite Stones albums."] SOUNDCUE (:29 OC: . . . favorite Stones albums)
The Rolling Stones Chronicles release schedule:
February 9 – The Rolling Stones Chronicles – The Last Time (EP1)
February 16 – The Rolling Stones Chronicles – (I Can't Get No) Satisfaction (EP2)
February 23 – The Rolling Stones Chronicles – She's A Rainbow (EP3)
March 2 – The Rolling Stones Chronicles – Street Fighting Man (EP4)
March 9 – The Rolling Stones Chronicles – Jumpin' Jack Flash (EP5)
March 16 – The Rolling Stones Chronicles – Gimme Shelter (EP6)