The Rolling Stones Recording In NYC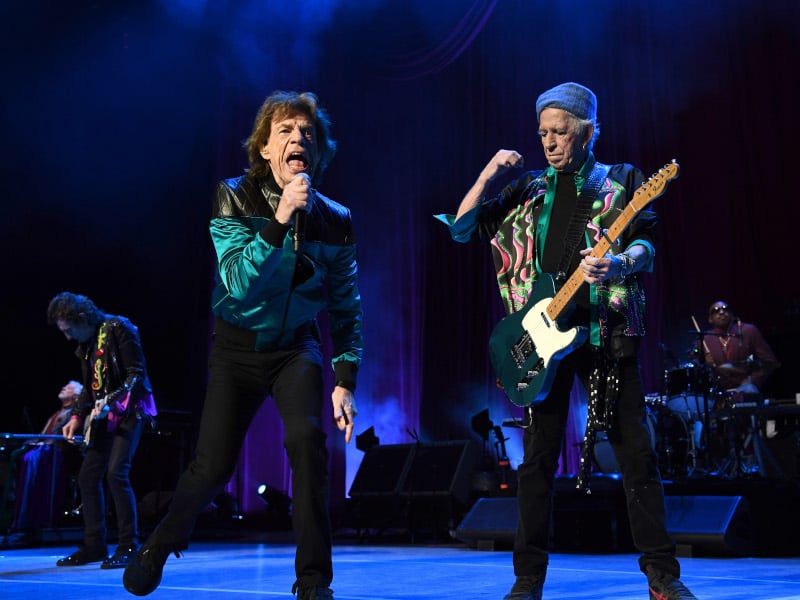 The work on the first all new Rolling Stones album since 2005 continues. Both Mick Jagger and Keith Richards have been captured entering and exiting Manhattan's famed Electric Lady Studios — with drummer Steve Jordan actually photographed laying down tracks for the new set.
There's been no word when fans can expect the album to drop.
When we last caught up with Ron Wood, he told us that the eight or so Mick Jagger – Keith Richards originals already in the can from their then-recent sessions might end up being there for a while: "Well, those things have to cook awhile, y'know, the new songs. No, I thought I'd leave this up to Mick this time, and, y'know, Keith was saying, 'Well, let's see where it's gonna take shape.' 'Cause, I always come in with songs if they haven't got any (laughs). I like to see what they come up with first. But those songs are gonna sit a while and maybe be re-done, whereas the blues songs, we just hit it once (claps) — bang! Y'know, next song! We had the album in two, three days."