The Who Announces New Live Album, UK Tour dates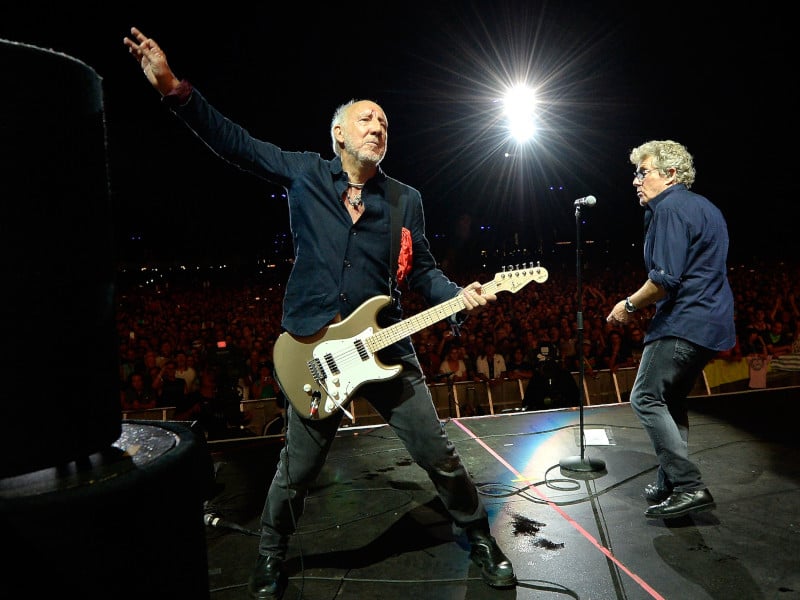 The Who have just taggged nine UK stops to their upcoming European trek — which now includes the band's first shows in Edinburgh, Scotland in 40 years. In addition to that, on March 31st, Roger Daltrey and Pete Townshend will issue the group's latest live set, The Who With Orchestra Live At Wembley. The collection will be issued as a two-CD/Blu-ray or three-LP set.
Roger Daltrey spoke about the upcoming dates in the official announcement:
Having not toured the UK for six years, it's great that at this time of our careers we have the chance to go to places that are not on the usual touring map. Edinburgh Castle and Derby, as well as the other cities across the country that we haven't been to for decades, will make this very special for me.
This opportunity will give our UK Who fans the chance to hear our current show, which, with the addition of an orchestra, takes our music to new heights.
The Who With Orchestra Live At Wembley features sections from the band's July 6th, 2019 one-off London show, which featured Pearl Jam frontman Eddie Vedder joining the band for the Quadrophenia rocker, "The Punk And The Godfather." Strangely, the album closes with the acoustic Endless Wire number "Tea & Theatre," which was not performed at the Wembley show and it's unclear where the new live version was culled from.
Roger Daltrey told us he recognizes that the Who remains very much a part of the now — both in terms of the business and a still growing legion of fans: "It's nice to have survived, because we did lose a lot of friends on the way. It is extraordinary — and (to) still able to be able to draw an audience that in some ways is, y'know — to what young bands kind of draw — is enormous; thanks to things, like CSI and our songs being on there and other bands picking up Who music and saying that it influenced them. Their fans come and see us and they say: 'Woo, this is something different.' I mean, it's true, Who music is very different from most rock n' roll that's out there."
UPDATED: The Who tour dates (subject to change):
June 14 – Barcelona, Spain – Palau Sant Jordi
June 17 – Florence, Italy – Firenze Rocks
June 20 – Berlin- Germany – Waldbuhne
June 23 – Paris, France – La Defense Arena
July 6 – Hull, England – Sewell Group Craven Park
July 8, 9 – Edinburgh, Scotland – Edinburgh Castle
July 12 – London, England – O2 Arena
July 14 – Derby, England – Incora County Ground
July 16 – Gloucestershire, England – Badminton Estate
July 19 – County Durham, England – Seat Unique Riverside
July 21 – St Helens, England – Totally Wicked Stadium
July 23 – Brighton, England – 1st Central County Ground