Tina Fey, 'Oppenheimer,' 'Haunted Mansion' + More!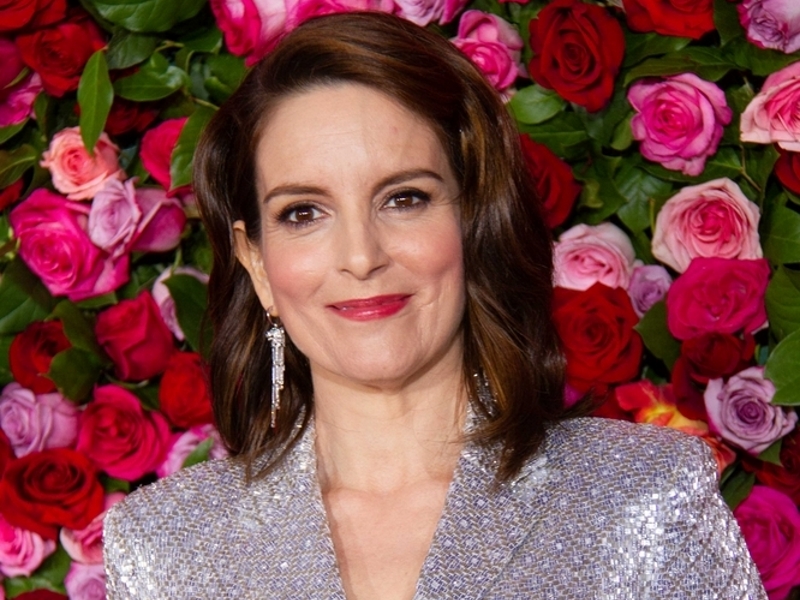 TINA FEY IS REPORTEDLY IN TALKS TO TAKE OVER FOR LORNE MICHAELS ON 'SATURDAY NIGHT LIVE:' According to The New York Post, Tina Fey might be returning to Saturday Night Live to fill in for Lorne Michaels after he retires. A source told the outlet that she is being courted for the executive producer role. However, Michaels told The New York Times in an interview last year that he has "no plans to retire."
J. ROBERT OPPENHEIMER'S GRANDSON ADDRESSES 'REALLY SERIOUS ACCUSATION' IN 'OPPENHEIMER' MOVIE: The grandson of J. Robert Oppenheimer, Charles Oppenheimer, spoke with Time Magazine recently about a scene in the new movie that he takes issue with. In Oppenheimer, a young J. Robert Oppenheimer poisons an apple on his professor's desk after the pair get into a heated exchange. However, Charles claims this isn't historically accurate. "There's no record of him trying to kill somebody," Charles said. "That's a really serious accusation and it's historical revision. There's not a single enemy or friend of Robert Oppenheimer who heard that during his life and considered it to be true."
'HAUNTED MANSION' DIRECTOR JUSTIN SIMIEN DISCUSSES MAKING 'OVERTLY BLACK WORK:' Justin Simien, the director of the forthcoming Disney film Haunted Mansion, spoke with The Hollywood Reporter in an interview published on Thursday (July 27th). When asked if he saw "an increase in phone calls" following the Black Lives Matter protests in 2020, the Dear White People director said, "I'd already been through a cycle of being au courant. When we were in the moment of Barack Obama, people were willing to take a look at my overtly Black work. I saw the interest dip and rise again. The expectation is that I should be so happy that people pay attention when they do." He added, "I don't know. The proof will be in the pudding, and half the time the pudding does not show up. I'd call it a mindf*ck — to be in Hollywood is to be gaslit constantly." Regarding the joint SAG-AFTRA and WGA strike, he said, "We understand that, especially in a capitalist system, there are going to be white straight men at the top who hold the power. They need to understand that they don't generate the power. Artists do … We're human beings who read how much money what we make is generating for you. It's starting to give sharecropper. It's starting to give Marie Antoinette. You have to work with us, or we're not working. We'll find a different way to do our art."
ZAHN MCCLARNON COMMENTS ON NATIVE AMERICANS AND INDIGENOUS PEOPLE 'FINALLY BEING ABLE TO TELL OUR OWN STORY' IN HOLLYWOOD: Reservations Dogs actor Zahn McClarnon spoke with Entertainment Tonight about the rise of Native American and Indigenous representation on screen in recent years. "It's wonderful to be a part of it," he said. "It's wonderful to see all my friends working as writers, directors, producers, and finally being able to tell our own story from our perspective." Speaking about the show Dark Winds specifically, the Fargo actor said, "We kind of recontextualized it a bit with native writers and native directors … Shooting a show based in Navajo culture and being able to do it on the Navajo reservation, I think is very important." The second season of Dark Winds is set to premiere on AMC on Sunday (July 30th).