Tom DeLonge Says Blink 182's New Album Is Their Most 'Progressive' Yet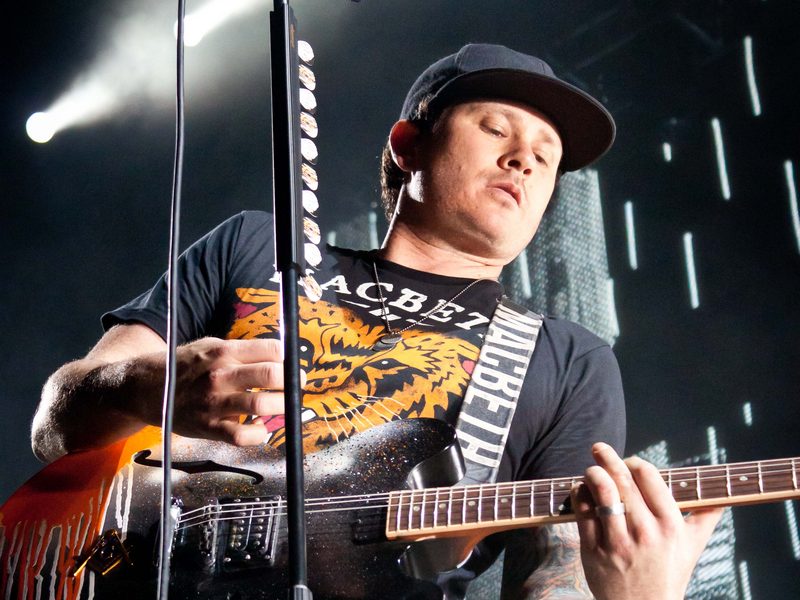 Tom DeLonge tweeted Saturday (October 15th) that the new Blink-182 album is their most "progressive" yet.
The vocalist wrote, "The new @blink182 album has some of the most progressive, and elevated music we've ever had. In honesty, I am holding my breath for you to hear these other songs. Edging is fun, and a perfect way to remind u of the fun again. But just u f***ing wait."
Meanwhile, Matt Skiba, who filled in for DeLonge during his hiatus from the band wrote on Instagram that he's happy the classic trio is bac together.
The Alkaline Trio singer captioned the cover art for "Edging" with, "I'm sure there's a joke in here about releases and happy endings I'm missing but I am truly grateful for my time with blink and I am truly happy you guys are a band and a family again."