Tom Hanks, Kristen Bell, Dax Shepard + More!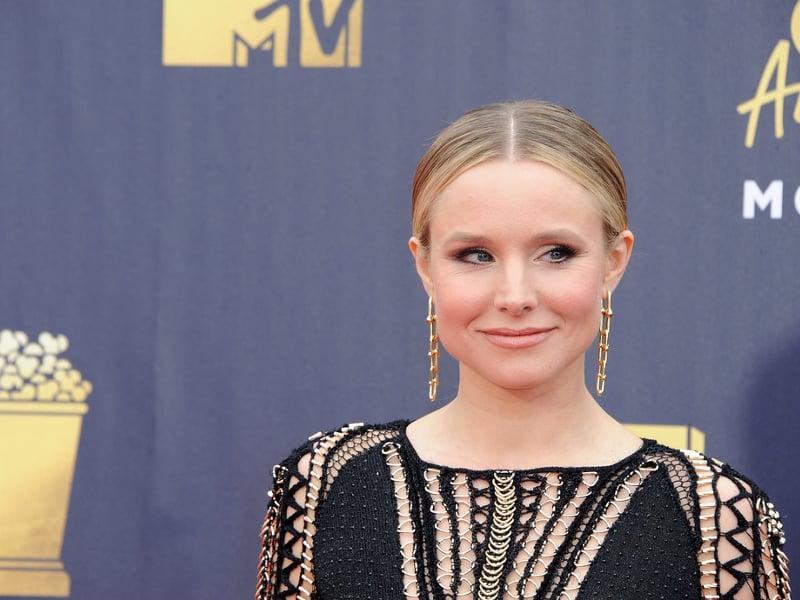 TOM HANKS PHOTOBOMBS KRISTEN BELL AND DAX SHEPARD'S DATE NIGHT SELFIE: Kristen Bell shared a carousel to Instagram on Monday (May 29th) from a night out with her husband, Dax Shepard. "Saw @shaniatwain at the @hollywoodbowl last night and sat next to some really nice randos!" she wrote in the caption. The photos reveal that the "randos" were Tom Hanks and Rita Wilson. "Dad was crying by the first song and the randos kept photobombing us but other than that it was a perfect night!!!!" One photo shows the Cast Away actor looking like a deer in headlights as he photobombed a photo of the couple.
JENNIFER GARNER TAKES HER DAUGHTER AND JENNIFER LOPEZ'S DAUGHTER TO DISNEYLAND: TMZ reports that Jennifer Garner chaperoned a trip to Disneyland over the weekend, showcasing the blended family she shares with her ex-husband, Ben Affleck, and his current wife, Jennifer Lopez. The 13 Going on 30 star was photographed at the theme park with her daughter, Seraphina, and Lopez's daughter, Emme, alongside their friends.
KEKE PALMER SHARES HER LOVE FOR TAYLOR SWIFT'S 'KARMA:' Keke Palmer is a fan of the Taylor Swift song titled "Karma." The Nope actress shared a video to Instagram on Sunday (May 28th) during which she sings parts of the song and shares her commentary on it. "Woke up this morning living in the fact that I am always gonna be good no matter who has preyed on me! You know you can sleep well at night despite what may have gotten the best of you, because your side of the street is clean!" she wrote in the caption. "Rest easy knowing they can never get away with the bad energy they threw your way because KARMA IS QUEEN! They can eat it."
CELEBRITIES ATTEND THE MONACO GRAND PRIX: According to Entertainment Tonight, celebrities such as Tom Holland, Orlando Bloom, and Catherine Zeta-Jones all attended the F1 Monaco Grand Prix over the weekend. Zeta-Jones was photographed holding hands with her longtime husband, Michael Douglas. The pair have been married for more than 22 years.