Tom Pelphrey Says He Had No Idea Kaley Cuoco Starred On 'Big Bang Theory'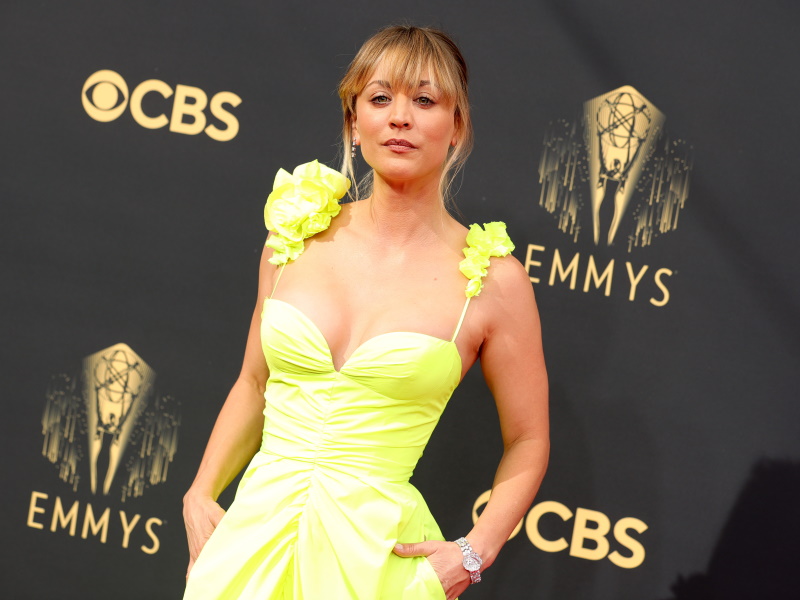 In an interview with W Magazine published on Tuesday (August 15th), Tom Pelphrey shared a cute story about how he first learned that his girlfriend, Kaley Cuoco, starred on the hit show The Big Bang Theory. Cuoco played Penny Hofstadter on all 12 seasons of the show.
The Ozark actor told the outlet he had "never" seen an episode of The Big Bang Theory before introducing the Flight Attendant actress to his family. "Matter of fact, when I first brought Kaley to New Jersey to meet my family and friends, my mom's partner — who apparently was a Big Bang Theory fan — was there, and he kept calling her Penny," Pelphrey said.
The Love & Death actor said he "had no clue what was going on," so he "pulled Kaley aside, like, 'I'm sorry, I don't understand what's happening. Why does he keep calling you Penny?' She's like, 'That's my character in The Big Bang Theory.'"
"I've watched a few episodes with her since," he added. "Obviously, she's fantastic."