Transcripts From Beatles Tell-All Set For Release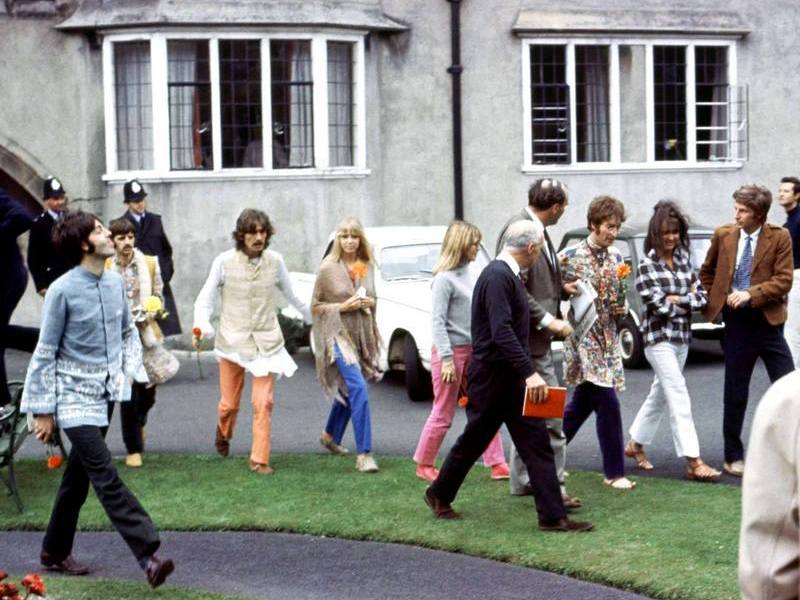 Beatles fans are in for a treat when the unedited transcripts from the revelatory 1983 insider tell-all, The Love You Make: An Insider's Story Of The Beatles, are published next year. The expose was written by Peter Brown — the band's key assistant, late-'60s fixer, and de facto personal manager — along with co-author Steven Gaines.
The book, which featured numerous interviews from members of the band, relatives, and the most intimate people in their inner circle, was ultimately seen as a betrayal, after Brown and Gaines focused on the more salacious aspects of the Beatles' personal lives — including Paul McCartney's alleged illegitimate children, John Lennon's drug use, late-manager Brian Epstein's blackmailing by a homosexual lover, and George Harrison's early-'70s affair with Ringo Starr's wife Maureen Starkey.
Steven Gaines posted a message on Facebook about the upcoming tome, stating: "Even if you didn't like the book (hated the book) the raw transcripts are fascinating. 99 percent of the interviews were done in the two months before John was murdered. I promise it's a great read."
George Harrison's first wife, Pattie Boyd, told us that although learning of George and Maureen's mid-'70s affair absolutely devastated her and Ringo, she kept up appearances around Maureen afterwards: "I would be civil to her afterwards, but y'know, I can forgive but I won't forget. And so I was civil to her, but she seemed to be really angry with George, I don't know. She was angry with George afterwards, I think she thought that they would stick together. I don't know what her desire was. I didn't know what she was hoping for, really. I didn't know what she hoped to get out of this whole thing, except maybe she hoped that she would be with George, and he didn't want it, otherwise they would have stuck together."
In 1985 Steven Gaines published the equally scandalous tell-all, Heroes And Villains: The True Story Of The Beach Boys.