Uzo Aduba, Samuel L. Jackson, Amanza Smith + More!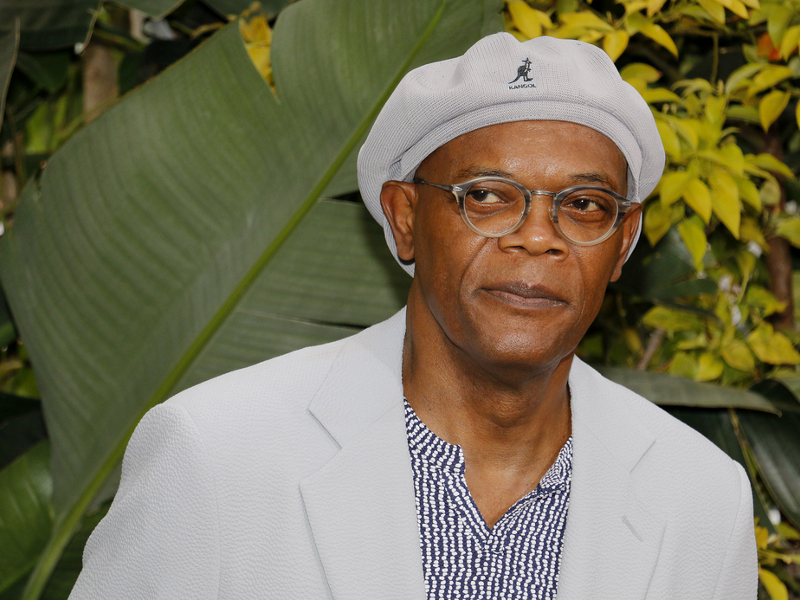 UZO ADUBA IS PREGNANT WITH HER FIRST CHILD: Uzo Aduba debuted her baby bump at the 2023 Tony Awards on Sunday night (June 11th). According to People, the Orange is the New Black star revealed she is expecting her first child with her husband, Robert Sweeting. The pair revealed in 2021 that they got married in a secret ceremony in New York in 2020.
SAMUEL L. JACKSON'S REACTION AT THE 2023 TONY AWARDS GOES VIRAL: According to Today, Samuel L. Jackson's reaction to Brandon Uranowitz winning the Tony Award for Best Featured Actor in a Play on Sunday (June 11th) has gone viral. The Pulp Fiction star was also nominated for the award for his role in August Wilson's The Piano Lesson. Jackson maintained a subtle frown on his face as the winner was announced, and the clip has since become a meme. "Samuel L. Jackson's face is taking me out for some reason!" one person wrote. Another tweeted, "@SamuelLJackson is literally my mood." Jackson seemed to have caught wind of this, as introduced himself as "Samuel L. 'It's an honor to be nominated' Jackson," while presenting an award later in the evening.
'SELLING SUNSET' STAR AMANZA SMITH IS HOSPITALIZED FOR BLOOD INFECTION: Selling Sunset star Amanza Smith took to Instagram on Sunday (June 11th) to share that she has been hospitalized in Los Angeles due to an infection in her blood. "Over a month ago and all of this started I thought that I had a bulging disk or a slipped disc or something wrong with my lower back that was regular," she wrote. "I laid in pain in my house for several days. I cried. I took Tylenol. I went to urgent care." The reality star added that, following an MRI and CT scan, she was admitted to Cedars-Sinai hospital, where she found out she "had an infection in my blood that had caused, a great deal of infection to be spread to the bones of my spine and it's called osteomyelitis."
ROSAMUND PIKE THINKS 'WE'RE ALL BEING CONNED BY THE WELLNESS INDUSTRY:' While speaking to The Guardian in an interview published Sunday (June 11th), I Care A Lot actress Rosamund Pike said, "I think we're all being conned by the wellness industry." Pike was speaking to the outlet about her audio series People Who Knew Me, which features "satirical mentions" of Gwyneth Paltrow's company, Goop. The Gone Girl actress added that the #MeToo movement "gave women an opportunity to escape some of the demands put on them." However, she said, "Now, in a way, people are voluntarily flocking back to being controlled but in a different guise, by these wellness claims. It's politicised sic our food, politicised sic our exercise and I think it's really dangerous."