Wolfgang Van Halen Reveals Nerves At Playing His Dad's Songs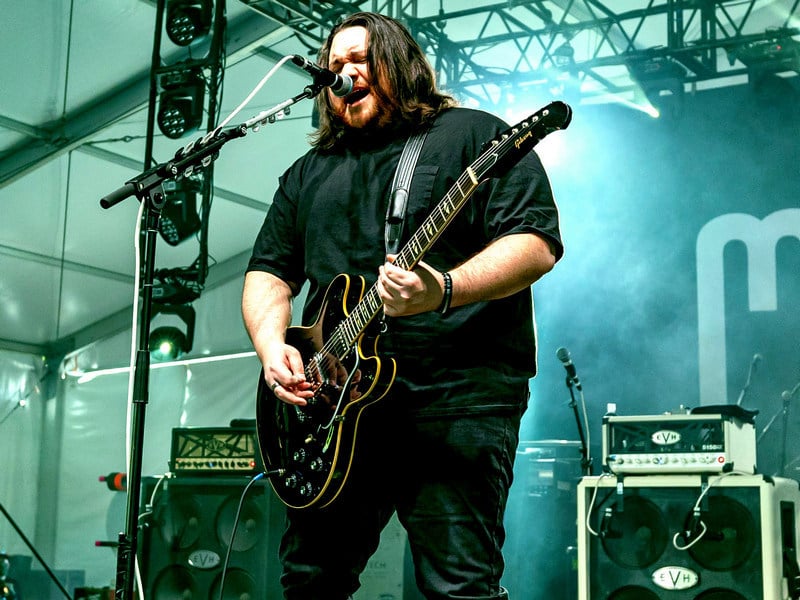 Wolfgang Van Halen admitted he suffered from a severe case of the nerves before tackling Van Halen classics as at last year's Taylor Hawkins tribute concerts. Wolfgang was among the few artists to play both shows held last September 3rd at London's Wembley Stadium
and September 27th at L.A.'s Kia Forum — with his performance saluting both Hawkins and his late dad, the great Eddie Van Halen.
Blabbermouth transcribed some of Wolfgang's chat with Rock Sound, in which he said, "Oh, man. I was nervous as hell. Taking away any emotional weight to it all, just performing with three musicians who I've loved my entire life and looked up to was crazy enough, but then you add the emotional weight of it all for Taylor. (It was) probably one of the only few times I'd ever really play any songs like that for Pop and for Taylor. Yeah, just an insane thing that I'll never forget."
Mammoth WVH performs on Saturday, June 10th in Sölvesborg, Sweden at the Sweden Rock Festival with Pantera, Billy F. Gibbons, and Symphony X.
The band will release its second album, Mammoth 2, on August 4th.