Writers' Strike, Ncuti Gatwa, Jamie Foxx + More!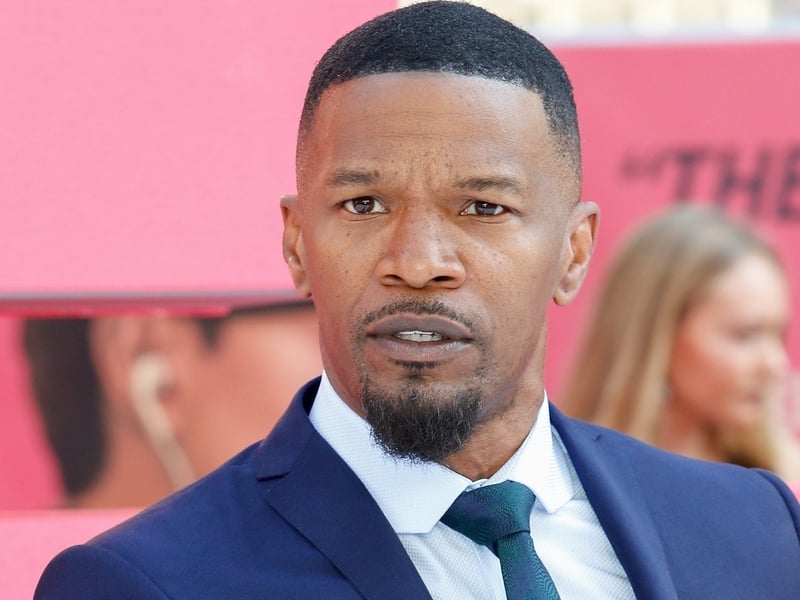 HOLLYWOOD STUDIOS ARE ALLEGEDLY PLANNING TO LET WRITERS' STRIKE CONTINUE UNTIL 'UNION MEMBERS START LOSING THEIR APARTMENTS AND LOSING THEIR HOUSES:' According to Deadline, Hollywood Studios are planning to make things dire for writers before reaching any deal with the Writers Guild of America. "The endgame is to allow things to drag on until union members start losing their apartments and losing their houses," a studio executive told the outlet. Another added that it was "a cruel but necessary evil."
'SEX EDUCATION' STAR NCUTI GATWA SAYS HIS TIME ON THE HIT SHOW 'WASN'T ALWAYS JOYOUS:' Sex Education star Ncuti Gatwa opened up to Rolling Stone UK about his time on the hit Netflix show, which is ending after its fourth season. "It was very hard; it was such a big show," the Barbie actor said. "It wasn't always joyous. I feel like we've outgrown it, and we've given everything we can to it." The Doctor Who actor added, "Being on it fast-tracked me into the downsides of this industry. I remember being told by an executive producer that white people wouldn't understand my character, Eric, which incensed me. There's an entire show there for white people to understand."
JAMIE FOXX AND COLIN FIRTH ARE MAKING A DOCUMENTARY ABOUT LUTHER VANDROSS: People reports that Jamie Foxx and Colin Firth are teaming up to create a documentary about the legendary singer Luther Vandross. Sony Music Entertainment, Foxx's Foxxhole Productions, and Firth's Raindog Films announced on Tuesday (July 11th) that the movie will "follow the iconic artist as he charted his own course becoming one of the most decorated and influential pop artists of all time." The film will also make use of Vandross' own personal archive.
TOM CRUISE GIVES UPDATE ON SHOOTING MOVIE IN SPACE: Variety spoke with Tom Cruise at the premiere of Mission: Impossible – Dead Reckoning Part One Monday (July 10th) about the movie he plans to film in space. Cruise said they didn't have a production start date yet, but that they are "working on it diligently." He added, "We'll see where we go." Writer and director Christopher McQuarrie told the outlet they are getting started on Mission: Impossible – Dead Reckoning Part Two as soon as the press tour is over for Part One.