Zach Braff, Florence Pugh, Cameron Diaz + More!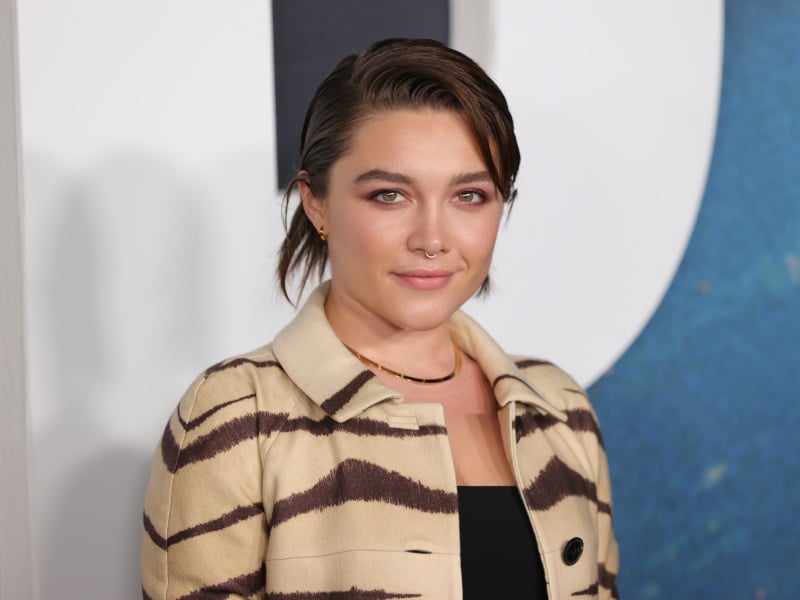 ZACH BRAFF WROTE 'A GOOD PERSON' FOR FLORENCE PUGH: Zach Braff spoke with Entertainment Tonight ahead of the premiere of his new film A Good Person, starring his ex-girlfriend, Florence Pugh. "I wanted to write about grief and the daunting task of trying to stand back up again after loss," he told the outlet, adding that Pugh inspired the film. "I'm just in awe of her talent and I said, 'I wanna write this for Florence. What I'm writing is really gonna be challenging and she's incredible.'" Pugh added, "He knows my body of work. He knows who I am. He knows my sense of humor. He wrote it truly with me on every page and, obviously, with Allison on every page, and I came and breathed life into her."
CAMERON DIAZ IS REPORTEDLY QUITTING ACTING AGAIN AFTER FINISHING NEW MOVIE WITH JAMIE FOXX: The Daily Mail reports that things aren't going so well on the set of Back in Action, the new movie starring Cameron Diaz and Jamie Foxx. Foxx allegedly had a tantrum while filming, and a source told the outlet, "These back-to-back 10-hour workdays have been a lot on Diaz and she hates being away from Raddix." The Charlie's Angels actress announced that she was retiring from acting a year before welcoming Raddix to the world in 2019. "Although she has gotten to see her family while shooting the film, it is just not the same," the source added.
WATCH THE TRAILER FOR 'PRETTY BABY:' According to People, the official trailer for the Hulu documentary Pretty Baby: Brooke Shields was released on Tuesday (March 21st). "The entirety of my life it was, 'she's a pretty face,' over and over and over and over again, and that always seared me," Shields says in the preview. The two-part documentary is expected to hit the streaming platform on April 3rd.
BRIAN COX SAYS HE'S 'ABSOLUTELY DELIGHTED' THAT 'SUCCESION' IS ENDING: At the season four premiere of Succession Monday night (March 20th), Brian Cox told Entertainment Tonight he's "more than ready" for the show to end. "I think we've, you know, got to the point where the show has reached its natural closure," he said. Cox added that he's "absolutely delighted" to wrap up the project. "In a good way, I'm happy it's over."