Zendaya, Angus Cloud, Brody Jenner + More!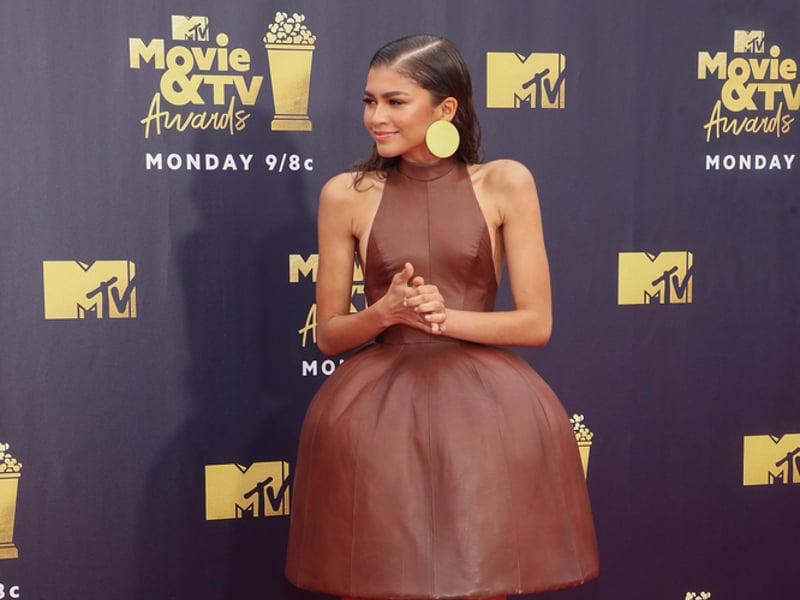 ZENDAYA VISITS MURAL DEDICATED TO ANGUS CLOUD IN OAKLAND: Zendaya shared a photo to her Instagram stories on Wednesday (August 9th) featuring a mural of her late Euphoria costar Angus Cloud in his hometown of Oakland, California. She also shared a photo of graffiti that read, "No love fades." This comes after Cloud passed away unexpectedly last month at the age of 25.
BRODY JENNER AND TIA BLANCO WELCOME THEIR FIRST CHILD TO THE WORLD: Brody Jenner and Tia Blanco are happy parents to a baby girl named Honey Raye Jenner! The Keeping Up with the Kardashians star shared a video of Blanco's at-home water birth to Instagram on Thursday (August 10th) and revealed they welcomed Honey Raye to the world on Sunday (July 29th). "Momma and baby are in perfect health. We are so incredibly in love and have been cherishing this precious time together as a family. We want to thank everyone for all the love and support," he wrote in the caption.
DREW BARRYMORE KEEPS HER DAUGHTERS IPADS 'IN A LOCKED SAFE:' Drew Barrymore opened up to Better Homes & Gardens in an interview published Thursday (August 10th) about the boundaries she sets with her two daughters, Olive and Frankie, when it comes to electronics. "We watch a ton of movies and shows so I'm not judging anyone about screens," she told the outlet. "But when it comes to my kids, I'm not a huge fan of personal electronics, like iPads." The Never Been Kissed actress added, "During the pandemic when schools were virtual we were forced into all being on our separate devices and I didn't like it. Now, I keep the iPads in a locked safe and they only come out for special occasions."
CLARE CRAWLEY SAYS RELATIONSHIP WITH DALE MOSS 'BROUGHT OUT THE WORST IN HER:' Former Bachelorette Clare Crawley reflected on her relationship with Dale Moss during a recent episode of the Ben and Ashley I Almost Famous Podcast. "That relationship brought out the worst in me. It crushed me. It crushed my spirit. It crushed in so many ways who I was as a woman," she said. Crawley and Moss got engaged less than two weeks into filming the show's 16th season. The reality star added that she "dipped low" after the show because she felt like she was "begging somebody for their love."