Zendaya, Tom Holland, Amanda Bynes + More!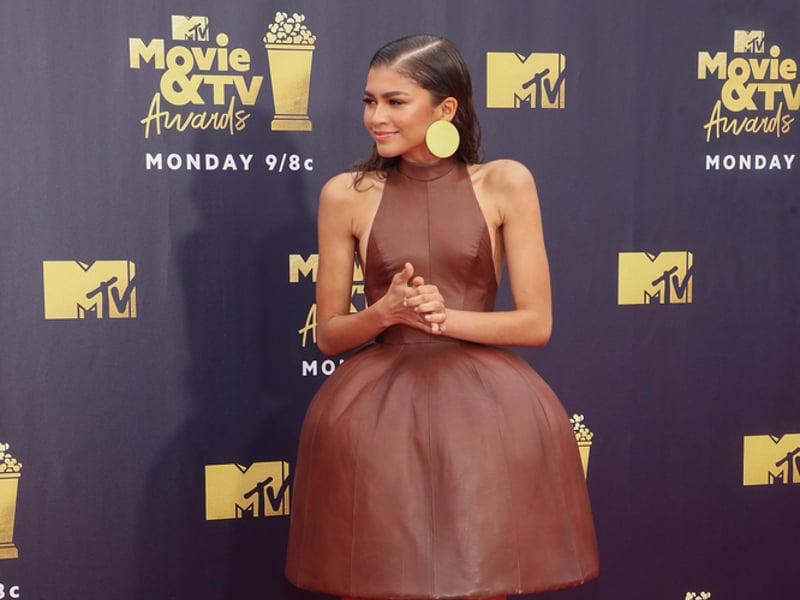 ZENDAYA AND TOM HOLLAND SPORT EACH OTHER'S INITIALS: According to Entertainment Tonight, Zendaya and Tom Holland have a special way of sharing their love for one another. Shortly after Holland was photographed with the letter "Z" stitched into his back pants pocket, a video showcasing Zendaya's nails revealed she was wearing a gold ring with "TH" engraved on the front of it. A romantic relationship between the Spider-Man costars was confirmed in 2021.
AMANDA BYNES' PARENTS ARE REPORTEDLY NOT PLANNING ANOTHER CONSERVATORSHIP: According to TMZ, a source close to Amanda Bynes' family said her parents are not considering another conservatorship, amid the She's the Man actress' psychiatric hold. The source added that Lynn and Rick Bynes are comforted by the fact that Amanda called the police on herself, and they consider her recent psychiatric episode to be an "anomaly."
SARAH SNOOK REVEALS SHE'S PREGNANT DURING 'SUCCESSION' SEASON FOUR PREMIERE: Entertainment Tonight reports that Sarah Snook debuted her baby bump during the season four premiere for Succession on Monday night (March 20th). "It's exciting!" she told the outlet, sharing that she's 32 weeks along. "I feel great." Snook married Australian comedian Dave Lawson in 2021.
GUY FIERI SAYS HE DOESN'T WEAR BOWLING SHIRTS ANYMORE: For years, bowling shirts were a part of Guy Fieri's signature look, alongside his spiky blonde hair and sunglasses, but the Tournament of Champions host told The Wall Street Journal that he's not wearing them these days. "I don't think I even own one bowling shirt," he told the outlet. "I'm pretty much a T-shirt and jeans guy. Shorts. Flip-flops. I'm not a real fashion icon." Fieri added, "I get a call to do Diners, Drive-Ins and Dives … they said, 'Bring a short-sleeved collared shirt' … When the show got picked up, that's what I had worn in the pilot," he said. "They go, 'That's the wardrobe.'"