Zoe Saldana, Bradley Cooper, Will Arnett + More!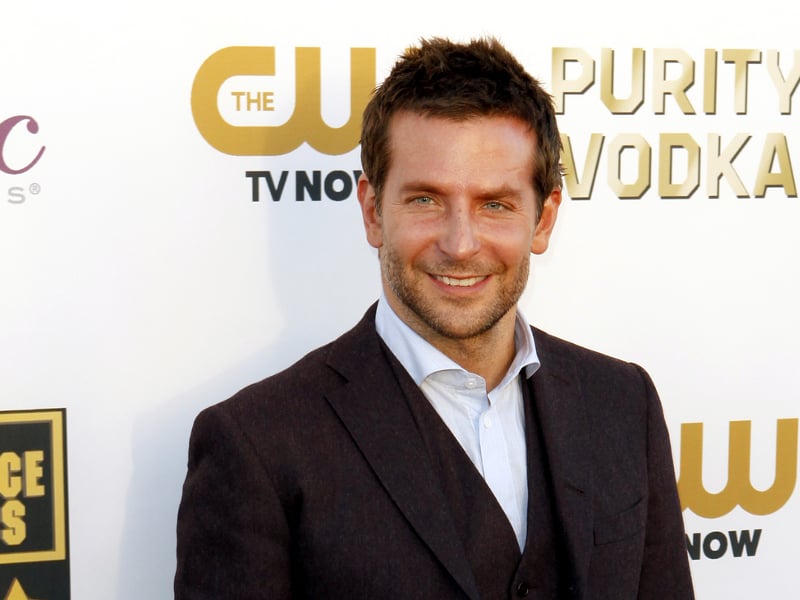 'AVATAR 5′ GETS 2031 RELEASE DATE: According to The Hollywood Reporter, James Cameron has shifted the expected release dates for the forthcoming Avatar sequels. Avatar 3, which was originally scheduled to be released on Dec. 20, 2024, is now expected a year later on Dec. 19, 2025. Meanwhile, Avatar 4 is set to be released on Dec. 21, 2029, and the outlet reports that some in the industry have found the Dec. 19, 2031 release date for Avatar 5 to be humorous. One distribution executive said, "I started sending people emails asking what they are doing in 2031 … I told them, 'Mark your calendars!'" Zoe Saldana, who stars as Neytiri in the franchise, responded to the news on social media. "Great! I'm gonna be 53 when the last avatar movie comes out!" she wrote. "I was 27 when I shot the very first avatar movie."
'RUST' PROSECUTORS SAY ARMORER WAS LIKELY 'HUNG OVER' WHEN SHE LOADED GUN: CBS News reports that Rust armorer Hannah Gutierrez-Reed was likely "hung over" when she loaded the gun involved in the fatal shooting of cinematographer Halyna Hutchins. Witnesses told prosecutors that Reed "was drinking heavily and smoking marijuana in the evenings during the shooting of Rust." Prosecutors said in a court filing, "It is likely that Defendant Gutierrez was hung over when she inserted a live bullet into a gun that she knew was going to be used at some point by an actor while filming a shooting scene with other actors and crew members." Gutierrez-Reed's lawyer, Jason Bowles, responded to these claims in a statement to Entertainment Tonight. "The prosecution has so mishandled this case and the case is so weak that they are now resorting to character assassination tactics to further taint the jury pool. This investigation and prosecution has not been about seeking Justice; for them it's been about finding a convenient scapegoat," Bowles said.
BRADLEY COOPER AND WILL ARNETT TO STAR IN 'IS THIS THING ON?": Deadline reports that longtime friends Bradley Cooper and Will Arnett are set to costar in the forthcoming film Is This Thing On? Arnett co-wrote the script alongside Mark Chappell prior to the writer's strike, and Cooper is set to direct the pic. Plot details are being kept under wraps for now.
CARRIE FISHER'S FINAL MOVIE IS SET TO BE RELEASED THIS MONTH: Deadline reports that Carrie Fisher's final movie titled Wonderwell will have a limited theatrical release beginning on Friday (June 23rd). The Star Wars actress finished shooting scenes for the film in 2016, just weeks before she passed away at the age of 60 due to a heart attack. Vlad Marsavin, the director of the film, told the outlet, "From filming to screen it has taken us seven years. The visual effects on a movie of this magnitude takes time, but we were challenged with Covid lockdowns and of course the passing of our wonderful Carrie Fisher. Now is the perfect time to share her magical on screen moments as Hazel."