James and Kim's Weekend Bright Spots!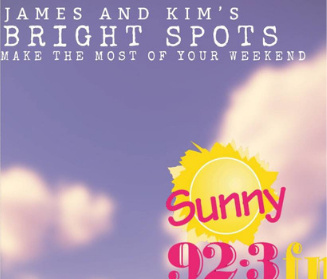 Lookout Wild Film Festival
Jan24-27th at the Tivoli Theatre at 7pm and 2pm featuring some of the best outdoor films. Tickets $12.50
*you can get the book Oli Kai by James Howard and family with 100% of proceeds going to Reflection Riding on Saturday
Chattacon
Jan25th-27th at the Read House. This is the annual Speculative Fiction Fan's convention
Tickets $60 for a weekend pass
Red Wolf Revival
Refection Riding Arboretum & Nature Center will have screenings of a short documentary on the plight of the Red Wolf with a naturalist available to answer questions. January 24th-26th. 12pm Free
Teacher appreciation day at the Tennessee Aquarium
Jan. 26th10-6pm admission includes the aquarium and an Imax movie for a teacher and a guest. Teachers must show ID or pay stub.
Fourth Annual Christmas Tree Burn
January 25th at the Treetop Hideaways from 6pm-9pm. Enjoy the fun of watching over 100 Christmas Trees burn at this epic bonfire. Free
Free tickets for furloughed workers
Improv Chattanooga
Creative Discovery Museum
Chattanooga Symphony and Opera
Chattanooga Theatre Center
TN Aquarium