Latest Local Looks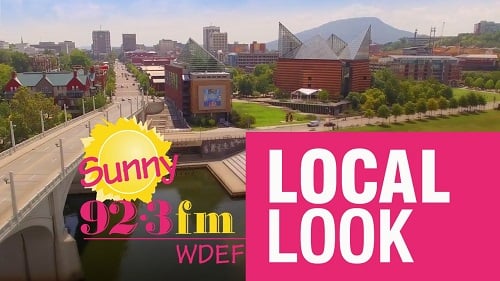 The 4-Bridges Arts Festival is this Saturday and Sunday, April 22nd and 23rd, at the First Horizon Pavilion, next to Finley Stadium. As many as 145 artists from all over America will display and sell their artwork. The weekend will also include live music and a kids area. It's $5 per person, with kids under 18 getting in for free. That's this weekend.
The UTC Jazz Ensemble, and the Singing Mocs, will perform at Songbirds, this Sunday April 23rd at 7pm… It's $10 at the door. 100% of every dollar supports music education.
Point Park will waive its entrance fee this Saturday April 22nd, to celebrate the start of "National Parks Week". The free hours will be from 9 until 5, and rangers will lead programs about the Civil War at 11, 2, and 4:00. That's this Saturday at Point Park.
You can learn about native animals at Reflection Riding, this Friday April 21st, at 1;30. On hand to help you learn will be the resident bobcat, red wolf, and raptor. It's this Friday afternoon, and donations will be accepted for the one-hour program.
Area McDonald's restaurants are taking part in "Happy Meals For The House.".. Through this Friday April 21st, a portion of the proceeds from the sale of every Happy Meal will go to the Chattanooga Ronald McDonald House. This non-profit is a "home away from home" for families who have sick or injured children receiving treatment in area hospitals. Families are NEVER charged to stay at the Ronald McDonald House, so every donation is appreciated.. "Happy Meals For The House" runs through this Friday the 21st, at area McDonald's Restaurants.
The Chattanooga Chamber of Commerce always spotlights excellent small businesses that deserve recognition. Join the Chamber as they celebrate those small businesses, May 17th at the Convention Center. Register and find out more at ChattanoogaChamber.com, and click "events"