Local Fun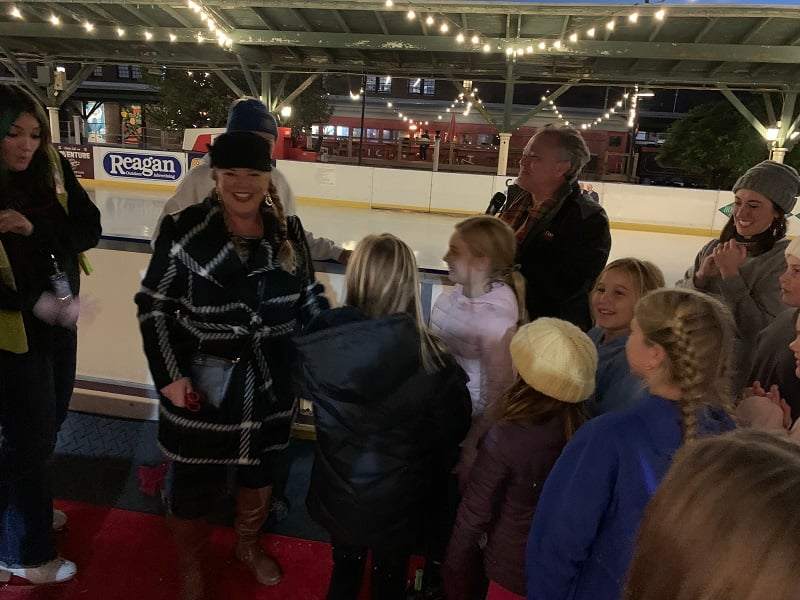 This Thursday December 1st will be another free night at the Hunter Museum of Art, downtown. On Thursday from 4 until 8pm, everyone can enjoy the Permanent Collection at the Hunter, at no charge. Details are online at HunterMuseum.org
The Tuesday after Thanksgiving has come to be known as "Giving Tuesday". Choose a non-profit or two, that is close to your heart, and make a financial donation. Non-profits are often overlooked, and donations are often their only source of income.. So consider giving, Tuesday, on "Giving Tuesday", to your favorite non-profits. Tuesday Nov. 29th.
The Hamilton County Health Department continues to give FREE flu shots, at all of their Health Department locations. These flu shots are for ages 6 MONTHS and older, and no appointment is needed. Call their office for more info at 209-8383. 209-8383.
Santa Claus is at Hamilton Place through Christmas Eve, for "Pictures with Santa".
The Red Bank Christmas Parade is this Friday, December 2nd. There will be food trucks, dozens of local vendors, live music, a bonfire from the Fire Department, and much more, from 4 until 8pm Friday. The Parade will begin at 7pm Friday night. And all the festivities will happen at the Red Bank City Park, on Redding Road. Friday night.
The annual Christmas Tree Lighting Celebration at the Lake Site City Park is this Saturday Dec. 3rd… The fun starts at 5:30pm this Saturday, with arts & crafts, popcorn stringing, the singing of christmas carols, and much more. Plus, it's all free! The Lake Site Lighting Celebration is at the City Park, on Thrasher Trail, Saturday night.
Food City stores have put together "Pet Food Packs" that you can purchase at every check-out aisle. These "Pet Food Packs" will be available through New Year's Eve at area Food City stores. These Packs are given to area animal rescue organizations every week. "Pet Food Packs" are ready to purchase now, at Food City grocery stores.
In the World Cup, Team USA plays Iran this Tuesday at 2pm Eastern. It's "Win Or Go Home" for Team USA, Tuesday afternoon.