Local Fun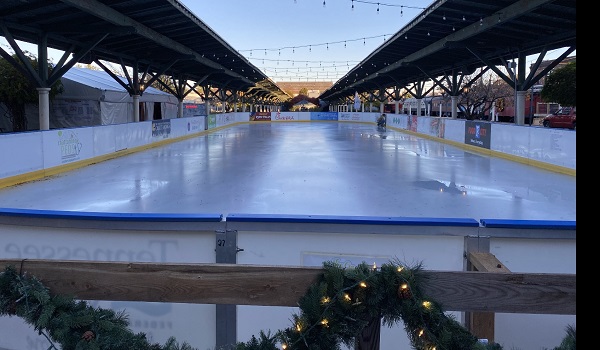 Hamilton County School students are well on their way to performing ONE MILLION ACTS OF KINDNESS – and the school system is keeping track. The top schools so far this year are Tyner Academy with 1,300 acts of kindness; C.S.L.A. with 5,400 acts of kindness; and the #1 school this year is Nolan Elementary, with 11,000 acts of kindness!
Outdoor Chattanooga is bringing back its Winter Workshop Series in January. You can learn lots of fun things about your backyard, at these free seminars. To register, visit OutdoorChattanooga.com and click "Programs".
Santa Claus will be at the Chattanooga Zoo, this Saturday December 17th from 10 until 3. It's called "Cookies, Cocoa, and Crafts", and the kids will also be making reindeer food, to leave for the reindeer on Christmas Eve. Learn more at ChattZoo.org. This Saturday.
The Chattanooga Library has a new program for pre-schoolers; it's called "Ballet and Bookworms". It's free, every Friday morning at the downtown Chattanooga Library.
The UTC Men's Mocs Basketball Team hopes you "Pack The Roundhouse", this Sunday December 18th, as the Mocs host Belmont. The game starts at 2 and it's Ugly Sweater Day at the Arena. This Sunday afternoon.
The East Ridge Animal Shelter will waive its adoption fee through the end of December, in order to find loving homes for the dogs and cats currently in their shelter. They are at capacity, so visit the East Ridge Animal Shelter, on Yale Street near Parkridge East Hospital. They are open weekdays 10 until 5, and on Saturdays from 10 until 2.