Local Fun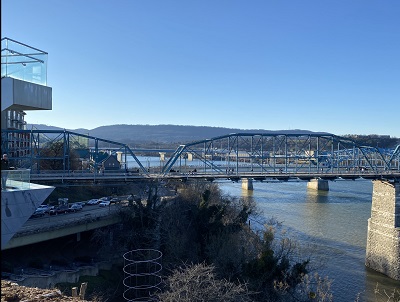 Nightfall is back this Friday June 3rd with Ryan Oyer as the opening act at 7pm; then at 8, the headliner is Teddy Thompson. The free shows will be held in Miller Plaza, downtown, so meet your friends there. Or make new ones. At Nightfall, Friday night.
The public pools at Booker T. Washington State Park and Harrison Bay State Park will NOT open this Summer, due to rising operating costs for these older public pools.
Outdoor Chattanooga will sponsor a free 4-hour canoe tour, with a ranger, around The Battlefield on June 11th. Learn about local history as you paddle the waters, but registration is necessary. Visit OutdoorChattanooga.com and click "Programs".
The Atlanta Braves World Championship Trophy Tour comes to The Colonnade, this Thursday June 2nd from 5pm until 8pm; then at Nightfall Friday night downtown; at Riverbend from 2 until 6pm on Saturday; and at Cambridge Square from 1 til 4pm on Sunday June 5th. Take a selfie with the Trophy
Free Fishing Day in Georgia is June 4th and again on June 11th, courtesy of The Georgia Department of Natural Resources. Get the details online at gadnr.org, which stands for Georgia Department of Natural Resources. That's gadnr.org for Free Fishing Days
Don't miss the "Little Owl Festival", at Audubon Acres, this Saturday June 4th, from 10 until 4. A hawk will be released; there will be story telling, a 5K race; music and more.$6
"Misery, The Play" is at the Ringgold Playhouse this Thursday through Sunday. The performances will be at The Depot, and tickets are available at the door.