Local Looks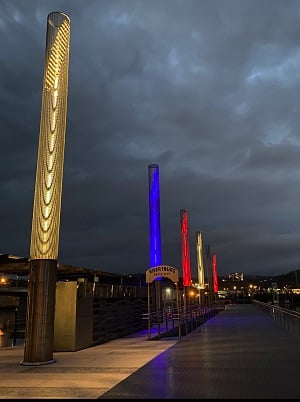 Krispy Kreme is giving graduates a Free Dozen, on Wednesday May 25th. Bring your I.D., and something that shows you graduated: such as your cap & gown; your letter sweater; your class ring, your diploma! And get a free dozen decorated donuts. Wednesday the 25th.
Don't miss the "1890s Jamboree", on Nashville Street in downtown Ringgold, this Friday May 27th and Saturday May 28th. It's free, and the family will love the live music, a kid's zone, fireworks, a parade, a classic car show, and more. This weekend in Ringgold.
"Nightfall" starts this Friday. FREE concerts downtown in Miller Plaza. "Killer Keys" will open at 7, and "Cha Wa" headlines at 8. Friday night, in downtown Chattanooga.
Your Chattanooga Lookouts are at home through June 5th. Get tickets at Lookouts.com
"Movies & Music In Miller Park" is every Saturday night, downtown. The family will love the face painting, games, live music, and more, starting at 6:30pm. Then the free movie "Secret Life Of Pets 2" will start at dusk. Bring your own blanket & lawn chair.
It will be Family Day at the Museum Center, on East Inman Street in Cleveland, this Saturday the 28th. Kids will enjoy story time and fun activities, free from 11am til 3pm