Local Looks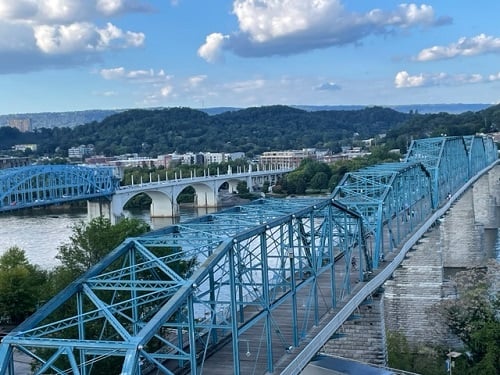 "Rescues On The Runway", a huge fundraiser for the Humane Society, is this Saturday June 11th, at the Convention Center. You'll enjoy an amazing dinner, plus you'll meet some of the animals that have been helped by your donations this year. Get tickets now at HESchatt.org
Don't miss "Free Music and Movies", every Saturday night in Miller Park. It will be family fun with games, live music, food trucks, AND a free movie when the sun goes down. This Saturday June 11th, the movie will be "The Wiz"… Bring your blanket and lawn chair; the movie starts at about 8:30.
Another free Nightfall show is this Friday night, June 10th, in Miller Plaza. "Shiggy" will open at 7pm, and at 8:00 the headliner will be "Wildermiss".. The concerts are free, this Friday night, in downtown Chattanooga. Courtesy of "Chattanooga Presents"
The Atlanta Braves will bring their World Championship Trophy to our area in the coming days: This Friday June 10th, the Trophy will be at the Calhoun Depot in Calhoun, Georgia, from 5 until 8pm; This Saturday June 11th, stop by and see the Trophy at Bradley Square Mall from 11am until 2pm… Snap a selfie with the Braves' trophy. Free
Your Chattanooga Lookouts are on the road, they will return home June 14th.