Local Looks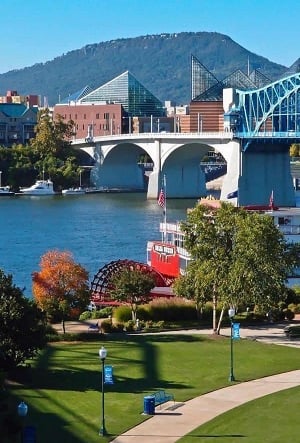 A big high school reunion is coming up, for ALL students who went to Lafayette High School at any time between 1980 and 1989… Your reunion will be September 3rd at C.H.I. Memorial Stadium in East Ridge.. Their Facebook page has all the details at "Totally Eighties Reunions Of Lafayette High School".
Through this Thursday July 14th, some participating Krispy Kreme Restaurants around America will award random customers with a year's worth of free donuts. 8,500 customers nationwide will be chosen, to celebrate Krispy Kreme's 85th birthday this week.
For the August 4th elections in Tennessee, early voting is July 15th through the 30th; locations include 9108 Snow Hill Road; The Hixson Community Center; The Brainerd Rec Center; Collegedale City Hall; and 190 Depot Street in Soddy Daisy.
Nightfall continues this Friday night July 15th, in downtown Chattanooga. The free music includes a 7pm concert by Amber Fults. And at 8:00 Friday night, the headliner will be The Boulevards. Meet your friends in Miller Plaza, for Nightfall. This Friday night.
Your free movie in downtown Chattanooga this Saturday night will be "The Princess And The Frog". The movie starts at 8:30opm on Saturday night, in Miller Park, downtown. But before the movie, have dinner from a food truck, play games, listen to live music, and have fun. Bring your own blanket and chair. Courtesy of River City Company.
The Salvation Army's "Beat The Heat" program is back, and your help is needed. Summers are extremely hot for senior citizens and families who cannot afford air conditioning. Please drop off a new fan, or a financial donation, to 800 McCallie Avenue.